March 2, 2021, 9:17 a.m.
|
Public
Time in bed: 10:20 pm to 7:20 am. Amount of sleep: ~ 8 hours.
It's about goddamned time. 1 mg melatonin and two benadryl. The 2mg gummies didn't seem to be doing the trick, so I went with my older bottle of 1 mg melatonin. Bottle has long since "expired", over a decade ago. Always felt anything more than 1 mg was too much. Heck, I used to bite off half a pill, to get around .5 mg, and it still would help.
I can NOT find anything to back this up, but I'd SWEAR I once read that the body naturally produces "only" .3 mg of melatonin. Damn you, google-fu! :: shakes fist ::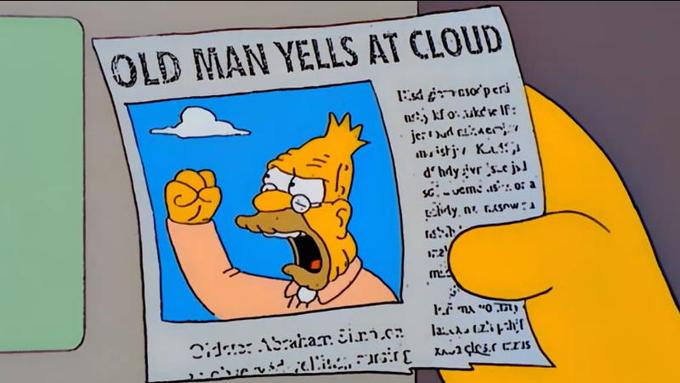 Regardless.
It's nice to feel a little groggy in the morning. No, groggy isn't the right word. For long, I've been sleeping in 3 hour shifts, or less. Just laying in bed hoping I would fall asleep. Obviously has taken its toll on my mental health. I'd just lay there, sleep a little, and wake up as if it were still the previous day. Completely awake like the night before. Or the early morning a few hours ago.
I feel like my brain got a chance to completely reboot. What a difference sleep makes.
I actually had some oatmeal for breakfast before doing anything else. Well, I mean, after I peed sitting down in the toilet, rinsed my face, got dressed. Even bothered to brush my teeth after eating without too much of a second thought. WHAT IS THIS MADNESS.
And don't you dare accuse me of being motivated. :: laughs :: It's nice to feel somewhat closer to normal for once.
I was about to turn on my ps3, when it occurred to me that I have this habit of eating while watching something. It is a long-standing habit that started ..... back in 2005, easily. At the time, I had a desk long enough to accommodate this. Tower on my right, monitor and keyboard center, and a space on the left for food and drink. No risk to Roxanne Covalent, nor later Kelly Quark.
When I started dating Candi back in 2008, we would eat in bed. Somehow, we never dropped food on the bed. She would stream from her Wii into an old CRT just beyond the foot of my bed. When we moved out in 2012, the habit evolved. I'd sit in Daisy, my recliner, and eat. And she would sit on the couch and eat. While we had Netflix streaming from her ps3.
(Shush, I got my own ps3 after we split in 2013.)
And here, Wife and would sit on my couch while watching whatever. Pretty much the only exception was dinner. Small child gets distracted too easily, and we had a rule of her not eating on the couch. So, media gets paused while she is eating. Moreover, sitting down as a family to eat is something I experienced as a child. Not a bad thing to do.
I really like eating while watching cooking shows. Miss when Netflix had a license to the Food Network. Beat Bobby Flay, Worst Cooks In America, The Great Foodtruck Race, and duh IRON CHEF. Eating while watching cooking shows is no different than watching pornography while masturbating. I wouldn't shame you for the later, so don't shame me for the former. : D
(Tangent: Have you ever seen "Canada's Worst Driver"? Nice to take the piss out of Canadians for once. Hysterical. I LOVE YOU CANADIANS.)
So yeah, do I really need culinary pornography to eat oatmeal? Nah. I can masticate sans visual media.
---
Shortly after I finished I brushed my teeth, Wife dropped by. She's going to take care of taxes. Just needed some signatures from me, W2, photo ID, and SSC. So glad I have a passport card, as this lets me retain my driver's license. There's a local AARP that does taxes for free. Free is free.
When I was single, I would do my own taxes. Even with having to enter whatever form number it is for school credit, it wasn't difficult. I believe it was a Pell Grant? Made going to county college soooo easy. Paid for it myself while working.
Huh, think that covers that, unless I start mindlessly babbling. Though. Isn't that I always do? Is there such a thing is mindfully babbling? :: shrugs :: What to do right now.... Eh, Pepperidge Farm knows. (No, I don't actually know, I just love this joke.)
Mr. Sulu, plot a course.
---