Nov. 25, 2021, 12:28 a.m.
|
Public
25.  Tell us about your pet or pets.
-Manon
I don't actually have nine jumping mammals as pets, but I do have two.
We'll start with Oreo: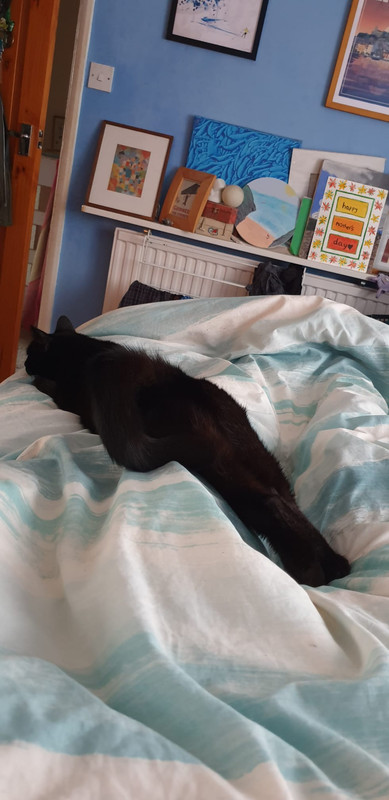 She likes to think she's the boss, trying to put Amba in her place all the time. As well as that she's got a great way of communicating with R, telling him what to do with her body language. He does often comply too. Oreo isn't the type of cat who wakes you up, she waits patiently and if you move in the morning, she walks up the bed and looks at your eyes. If your eyes are open then it's full on "STROKE ME, STROKE ME NOW!!" mode. If your eyes are closed then she meanders back down the bed and waits. Sometimes we pretend to still be asleep 🤣
Then there's Amba.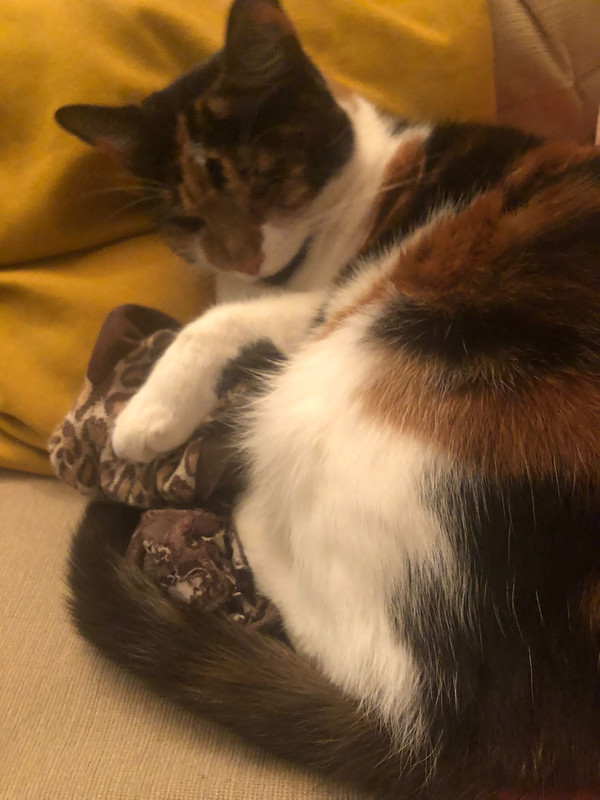 She is Oreo's sister from the same litter, there were four black kittens and Amba. Anyway. Amba is a bit daft and clumsy. She used to back away from Oreo's aggression but now she gives as good as she gets. Although Oreo likes to think she's the leader, Amba is the brave, adventurous one. Oreo hasn't ever left the garden while Amba will meander around the street a little and while Oreo will hiss at trespassing cats from a distance, Amba will sit next to them on the fence. Amba also has no qualms about waking anyone if she wants something and doesn't rate the litter tray much; she prefers the stairs!! Bloody animal!
We adore them both though, it's lovely to have a cat on the sofa, body pressed up against your leg and the odd opened eye to check we're still there.
I would like to add that Phil is not a pet. Phungus cannot be a pet!
---
Last updated November 25, 2021
---