Dec. 9, 2018, 8:06 p.m.
|
Public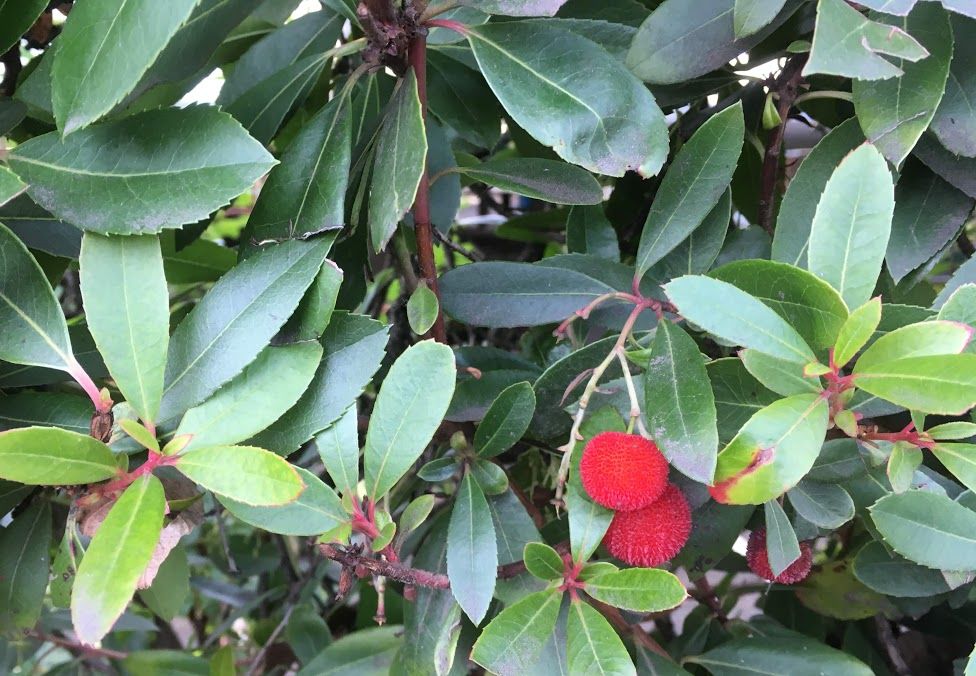 It has been an unusually quiet weekend for me. In spite of a bunch of chores and holiday prep to do Friday after work I turned in early thinking I would get up and go to the gym and walk with Mrs. Sherlock and Frida. We had a plan for the colder weather.
When I woke up Saturday though I just did not want to do anything and was sitting in sort of a daze in the living room early when Mrs. Sherlock texted to say she hadn't slept well at all and was bailing on our time together. I was okay with that.
No track, no gym, no long walk, I managed a short local walk and then did the Walk at Home program until I buzzed out on my Fitbit.
When I woke up this morning I was also tired but felt better though I have a nasty enough cold sore to indicate I probably am fighting off something. I did get a trip in down to the grocery before the torrential rain started. I can hear it now, a heavy cold rain.
We purchased a cool home weather station for Most Honorable for his birthday this summer and Kes just pinged me to say they are getting even more rain down where they are.
It has been unusually dry so this is expected but it looks like at least a couple of weeks of heavy cold rain. Good for the snow pack, not so good for flooding in the low-lying areas during the holidays.
Ms. E. is meeting her mother (and companion) in New York for Christmas so that part of the family won't even be on this coast that week. I am sure they will have a great time. There was a trip earlier that didn't materialize and I think a whirlwind of museums and shows.
My niece, Miss E's mother moved out of the anchor neighborhood in Seattle where she has lived a great deal of her life recently to Bainbridge Island. So Miss E. doesn't exactly have a home to go home to, although the new place has a room for her. I don't know when we will see either of them again. We are all missing my very unique older sister this year.
I did take a nap today, further indication I am fighting something off…even my Fitbit remarked on it!
With the holiday I think it will be a small class tomorrow. I know of at least four students that won't be there. I am working on the magic of hands, wrists and the arms this coming week and have been steeped in anatomy all weekend.
I still think the fact that the two parallel bones in the forearms cross when one extends one's arms and turns the palms down. This stuff fascinates me and I am finally beginning to understand about how the arm takes the force from the ground when one is bearing weight and how that force moves up the forearm and transfers over at the elbow to the outer side of the upper arm into the shoulder.
There are a number of problematic shoulders in my classes.
I was planning on doing arm (and core) strengthening with my mostly younger students Friday but one of them showed up with a hairline fracture in her elbow from a fall so I adapted and taught the whole class with no weight bearing at all!
I sure do hope the studio people have the heat situation under control by now. It was 68F in there on Wednesday. Better than Monday but I used the chairs a lot to keep them mostly off the floor.
No one but my sister has yet to mention anything about the change in my appearance. So this is what it is like to be an older woman in an urban environment on her own. Remarkably invisible.
Since I have noticed this I have made a point of making eye contact with and gently smiling at every solitary older woman I see. You are not invisible to me!
I have been listening to Alan Alda's podcast Clear + Vivid. I didn't know he had Parkinson's. He is 83 now. He has a generosity of spirit and a commitment to effective communication that I admire. He just finished a 3 part series on empathy and communication by medical practitioners that is worth a listen if you are interested in that kind of thing.
---
Last updated December 09, 2018
---