NOT FLYING ON A JET PLANE in Postcards 4
Oct. 12, 2017, 11:12 a.m.
|
Public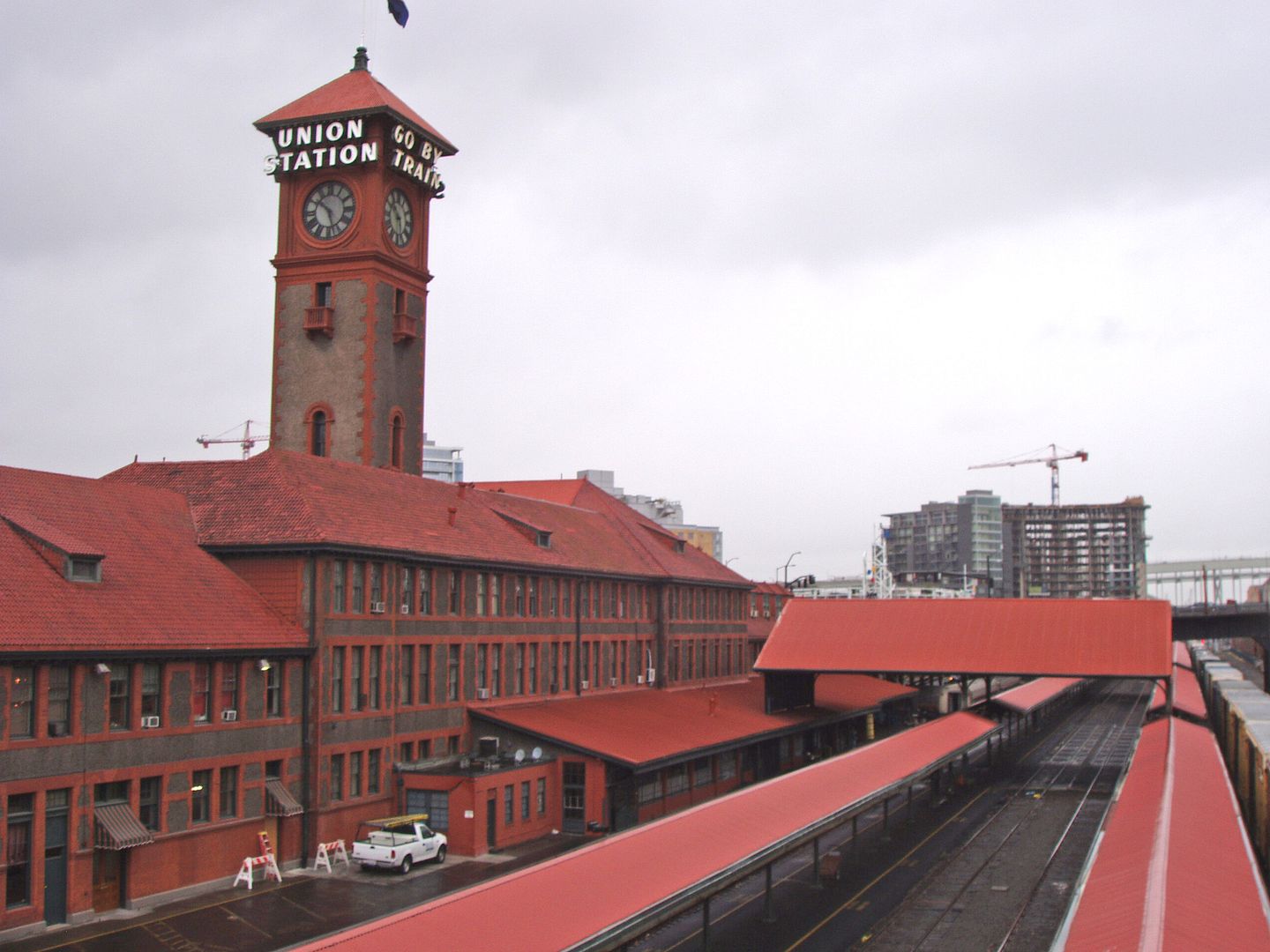 Portland Oregon Union Station.
We find ourselves double dipping in the midst of chaos. The suitcases come out while doctor's appointments come calling. Knock, knock…it's my much appreciated Pulmonary doc. Knock, knock…G meets his new Orthopedic Surgeon. And knock, knock, it's my physical time here….knock. I air the suitcases out and look forward to seeing Dixie, Milaka, and Sahara in Portland.
We leave on a Sunday, and there is no Amtrack out of San Diego that day. They are laying new track, and over G's objections, we are to be bussed up the coast to Oceanside. He grumbles, and I think of it as an adventure.
The only thing that's not an adventure is my wardrobe….it's geared to summer on the beach. Mu mu's and bathing suits are me. I used to own a pair of long johns….do I still have them? Umbrellas…they are buried in the ve-hickles. A warm coat? I got rid of the rain coat after London, and I got rid of the puffy green coat after the Alaska trip to see Seedys.
Obviously, I need to rummage in my closet laughing at myself the whole time.
……………………………………………………………………………………………………………………………….

Himself: His knee is better.


Herself: Crying. Daughter Margot's hospice patient. Bob, died in the night. He had lung cancer in both lungs. Right now his house is filled with his friends come to say good bye.


Reading: Stevenson's "Summer Hills" which follows "Amberwell." My copy is a 1978 paperback, and the paper is biodegrading. I priced used hardbacks on ABE and Alibras from $54.00 to $110.00 for a used Library copy.


Captain Poolie: With a new med, she has a little appetite and her headache is gone. She cancelled Cancer Camp as she doesn't have the strength to go.


Gratitude's: That I am here.
---