May 19, 2015, 12:08 a.m.
|
Public
Hey, so I recently signed up for a new website called Influenster. It's similar to other "word of mouth" kind of websites where they ask you questions to get a feel for things you like and products you use or are interested in using.
So I got involved in my first campaign and they sent me a bunch of different samples.
This is what they included in the box…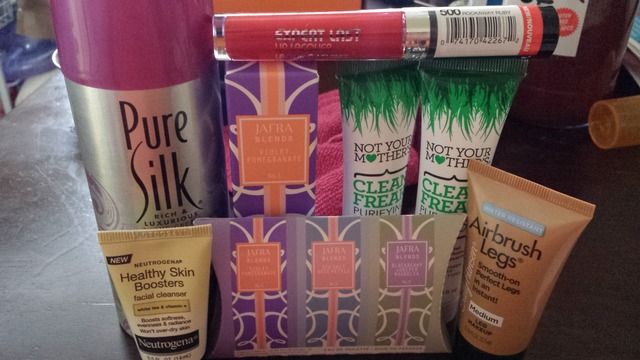 Perfume, lip color, shampoo and conditioner, leg makeup, some facial cleanser and the Pure Silk Shaving Cream we'll be talking about today. I think when I was growing up and started to shave my legs, Pure Silk was one of the first shaving creams I bought.
They've always had amazing smelling shaving cream and it has always kept my skin super soft and free from razor burn. I get a close shave and my legs feel silky and soft!
---