June 10, 2021, 4:27 a.m.
|
Public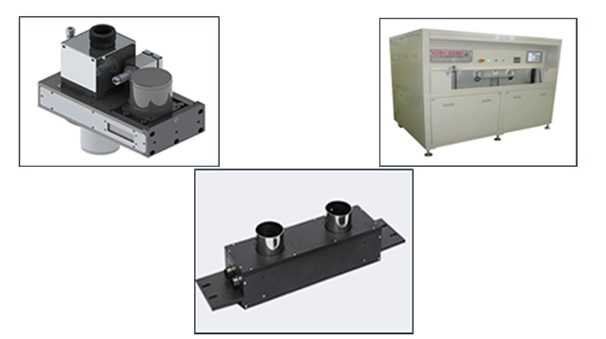 PSM Co., Ltd. has strived for the development of atmospheric pressure plasma technology with constant technological innovation and R&D investment for almost 20 years since its foundation in 2001.
PSM is now leading the global market with its core atmospheric pressure plasma technique based on such long-time accumulated expertise. PSM has grown into a world-class plasma company that is well-recognized in the global market as well as the Korean domestic market in various industries.
PSM currently possesses lots of patents for its proprietary atmospheric plasma technologies and continues to invest in technological innovation and quality improvement. PSM plans to build a more efficient management system through the establishment of the ERP system and the ISO9000 and ISO14000.
PSM Plasma technology application to surface treatment in the automobile industry
PSM RPS-80 Plasma Series is an effective and compact in-line Atmospheric Pressure plasma surface cleaning module for high-performance cleaning on Glass, Metal, and Plastics.
RPS 80 series module is an economical and efficient atmospheric plasma module using CDA only, and it improves the adhesiveness of automobile parts such as brake pads. Adhesiveness can be improved by treating the surface of various substrates such as metal, ceramic, glass, and plastic. The surface treatment effect is good even at a high speed of 100 to 200 mm/s.
Plasma technology application to the Parts Industry: Vacuum plasma (VP01) is applied to the hydrophobic surface treatment process as the pre-treatment process for MLCC plating.
 It can be applied to the pre-treatment process for plating in order to solve the mooning phenomenon of MLCC electrode.
 It can be applied to Hydrophobic plasma treatment prior to the plating process to eliminate the mooning phenomenon that plating solution rides on the sample surface.
 It can be applied to the pre-treatment processes of stacking & lamination process.
Plasma technology application to USC Particle Remover: It is applied to the removal process for tool particles generated during the smartphone manufacturing process.
 It can remove fine particles that are smaller than 1 micron generated in the touch panel lamination, display panel, and module assembly processes, as well as micron-sized particles generated in the process of driving equipment.
 It can effectively remove various particles (1 to 100μm) with Double Ultrasonic Air Flow and Triple Suction. Its removal performance is remarkably superior to competitors' products.
 It is a relatively compact module size, which makes it easy to install and maintain.
 It holds the patent application for the related technology.
Click here to contact us.
View more:
PSM Plasma technology application to automobile, Parts Industry, USC Particle Remover
---