My EDS Challenge Day 19- EDS/HSD in one photo in Life with Ehlers Danlos
Revised: 05/21/2021 6:50 a.m.
---
May 18, 2021, 10 p.m.
|
Public
I am taking part in #MyEDSChallenge and #MyHSDChallenge with the Ehlers Danlos Society. Since May is EDS awareness month, every day I will be sharing something about myself and my EDS journey to drive further awareness and community.
Day 19- EDS/HSD in one photo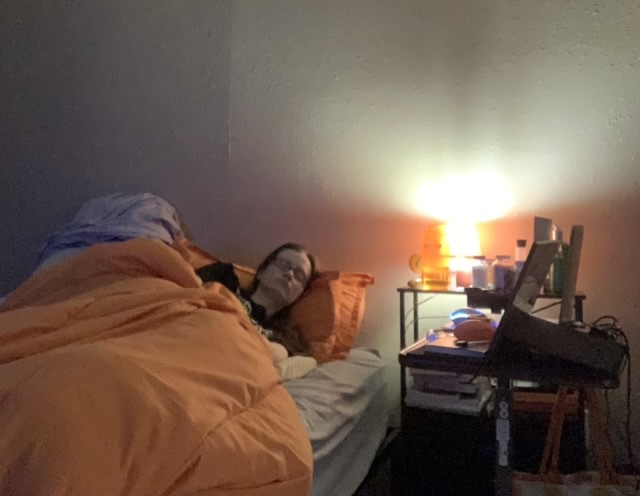 This or variations of this, is my life. I spend the majority of my day in bed or stretching/ doing my PT excercises on the floor. I can possibly get out for walks twice a day if my body & weather permits. I can MAYBE get to 2 drs appt a week with someone else driving. I can sometimes make food or smoothies for myself. I pretty much wear the same clothing for a week straight because I dont go anywhere usually. But this sums it up. in bed with pillows, ice, towels, heating pads, or ice packs, my tens unit sometimes. Sleeping is the only reprieve i get from the discomfort. I look forward to my sleep but sometimes i cant sleep because of the pain. I will use medical marijuana or valium to keep me asleep for at least 6 hours otherwise i am up every 2-3 hours.
---
Last updated May 21, 2021
---