Counter Culture in Politics
Oct. 11, 2020, 2:31 p.m.
|
Public
Conservatism is the new counter-culture. It is the new punk rock. The left has reigned long enough. It's punk to wait until marriage to have children. To marry the father of your child. It's punk to believe in personal responsibility. It's punk to value character and choices over melanin and identity. It's punk to relate to others who think like you and it is lame to relate to others just because they look like you. It's punk to put yourself first, your family first, your nation first and to love your country and to value your history. It's punk to want to build the future instead of building the past. It's punk to ignore cancel culture. To speak your mind without apology. To not tip-toe around the snowflakes, the chronically offended. It's punk to leave space for a different opinion. It's punk to regard facts as non-optional. To know what you're talking about. It's punk to have full-bodied opinions. It's punk to value god. It's punk to want the government to stay out of our lives so we can govern ourselves. It's punk to like capitalism and free markets. To believe that privilege comes from choice. It's punk to not accept blame and responsibility for the poor choices others have made for themselves. It's punk to be an individual and not have a groupthink. It is punk rock to have a victor mentality instead of a victim mentality. It is punk to idolize cops and not criminals. Debauchery is the new uncool. Degeneracy is the new lame. Emotional incontinence is the new loser. Believing in the patriarchy of straight white men is the new pathetic. Panicking about climate change is the new sad. Challenging the mainstream narrative is the new cool. Staying clothed and not acting like a ho is the new cool. Saying no to drugs and hookups is the new cool. Liberals are too mainstream now and conservatives are the new punks.
Funny enough I saw this image right after I wrote this. Johnny Rotten is based.
The Urban Dictionary definition of based is: The quality of having an opinion without regard for what other people think, often a controversial opinion but not always. Upon expressing such an opinion it is customary for others to acknowledge the person as being based.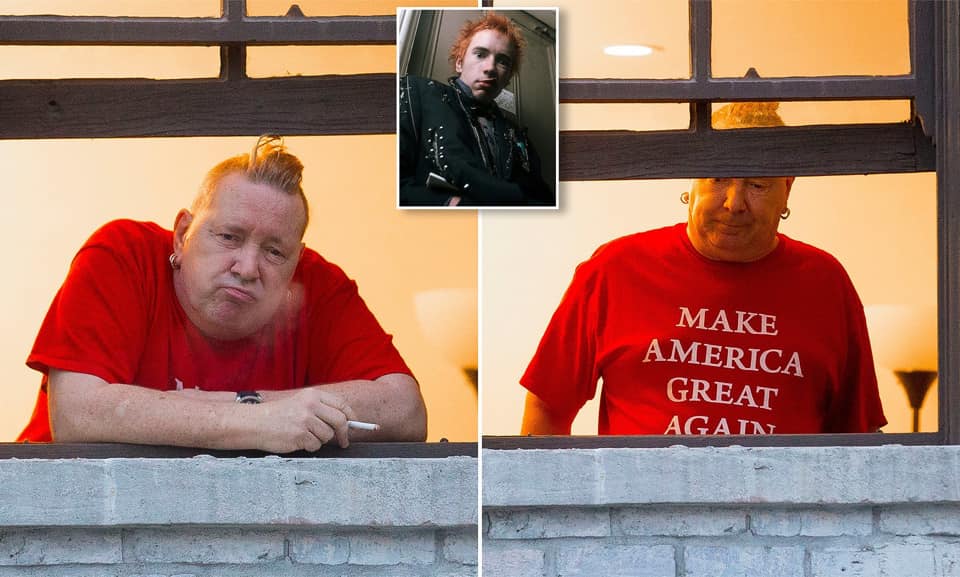 ---
Last updated October 11, 2020
---