Nov. 11, 2017, 10:46 a.m.
|
Public
Day Seven (Friday) was tinged in sadness as we spread my oldest brother's ashes on the graves of my father and my youngest brother. My middle brother's ashes have not been spread yet. I'm still absorbing the understanding that I am the last one left. It is always hard for me, even 40 years later, to visit my father's grave. I don't go very often. I took my brothers' children to the graves of their great-grandparents in the same cemetery and told them some of the family history. We said our goodbyes and headed back to Boston.
An interesting aside: all 3 of my brother's names will be on the family tombstone. When I asked my sisters-in-law to leave room for my name, they started hedging, saying they weren't sure there was enough room. This is interesting because THEIR names will be on the stone.
I guess this guy doesn't like ladders (that's a second story window, btw)?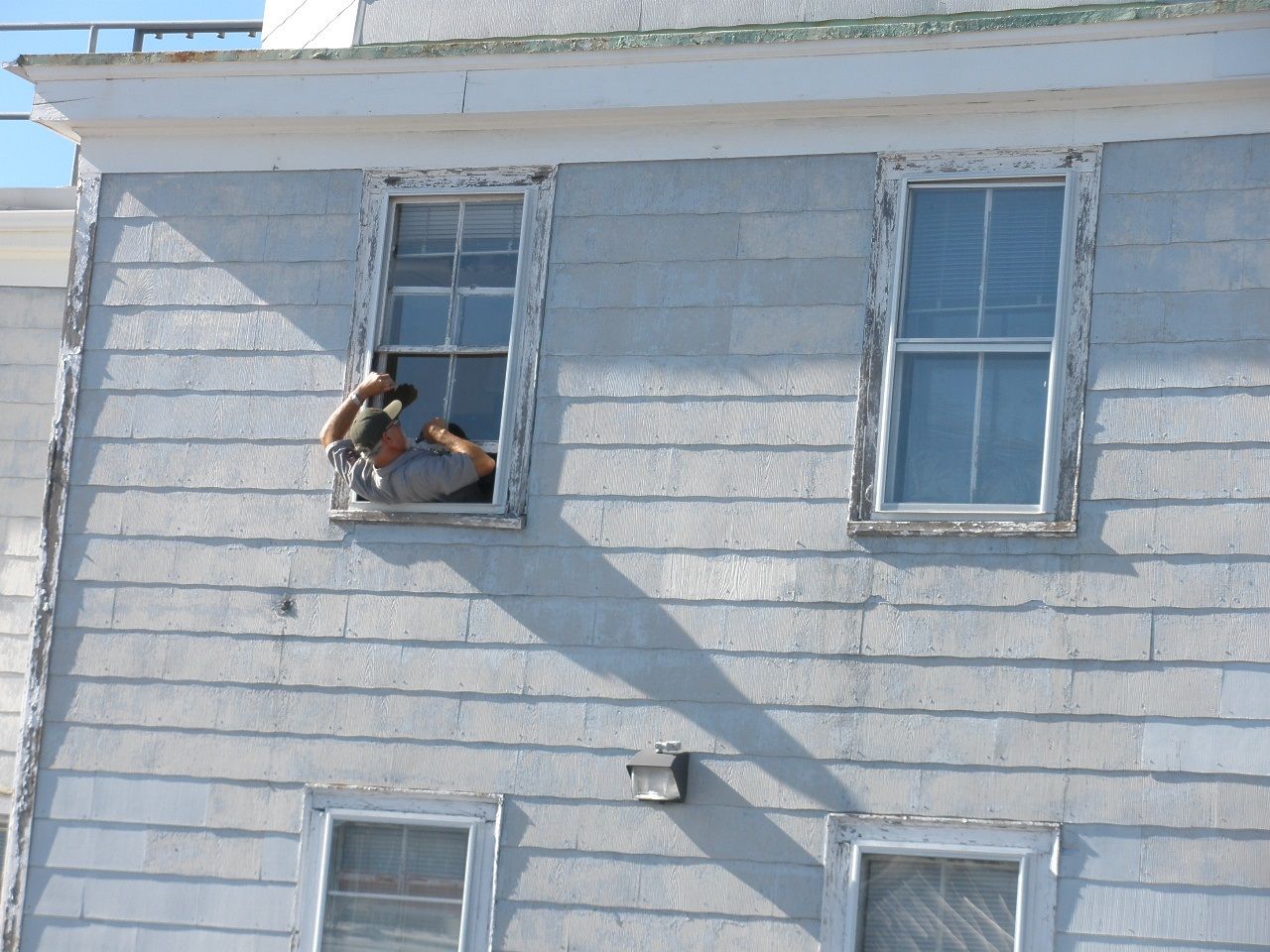 We'd heard that the USS Constitution ("Old Ironsides", so named for its ability to absorb cannon balls, even though it was a wooden ship) was sailing that day (it stays docked most of the time) but it had left and come back by the time we got to the Navy Yard in Charlestown.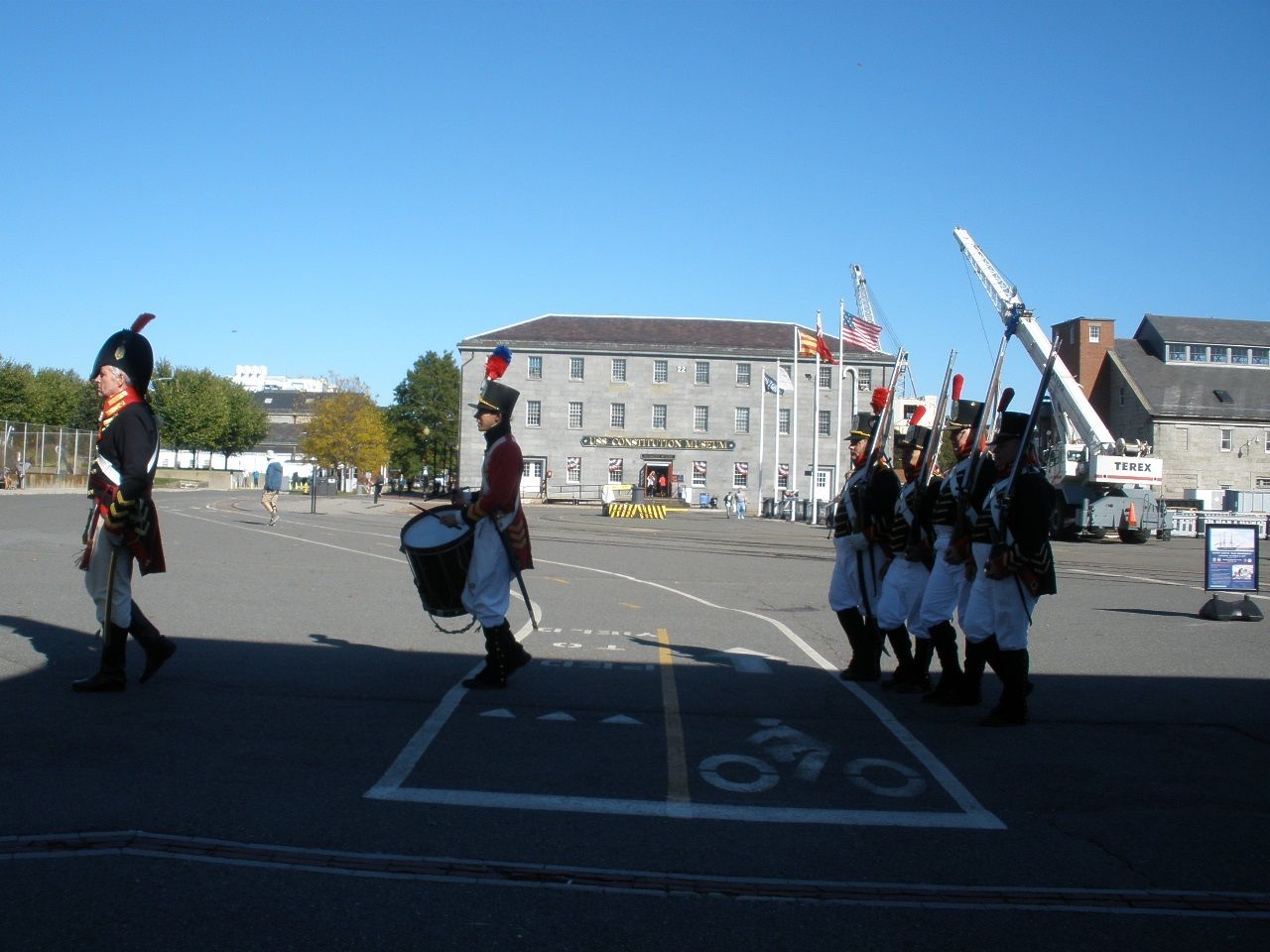 Built partly of Live Oak harvested from the Georgia sea islands, the ship was deemed impenetrable when it withstood cannon fire during the War of 1812.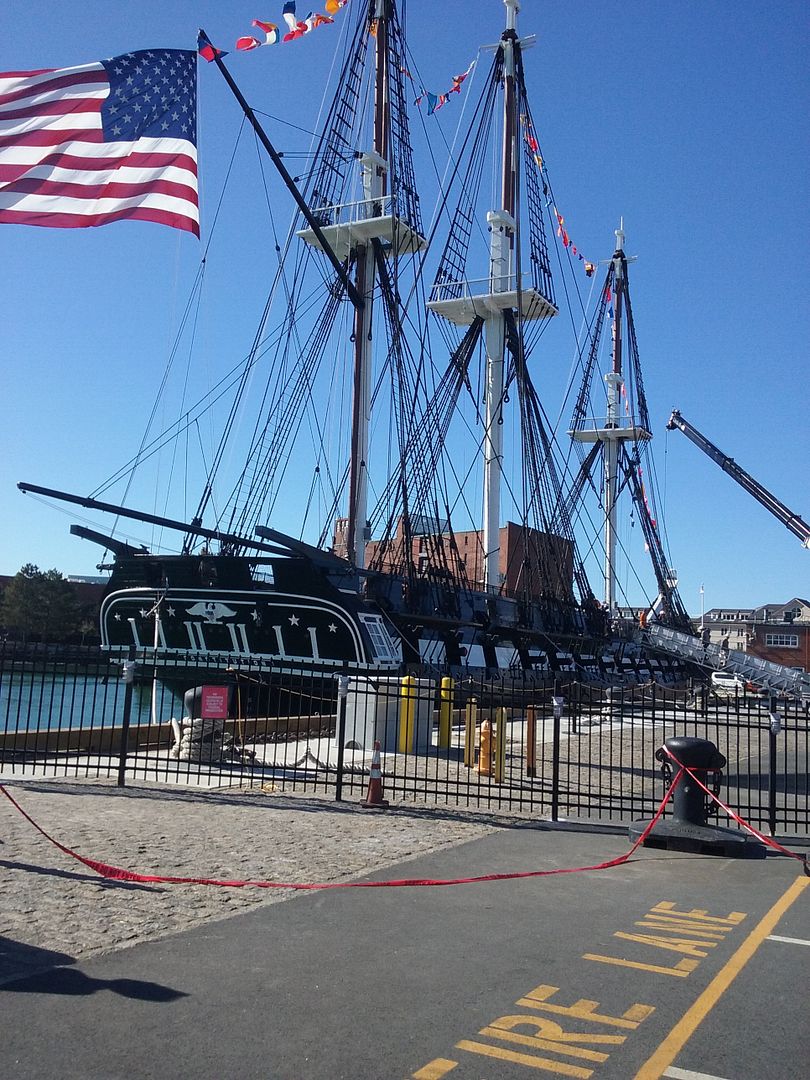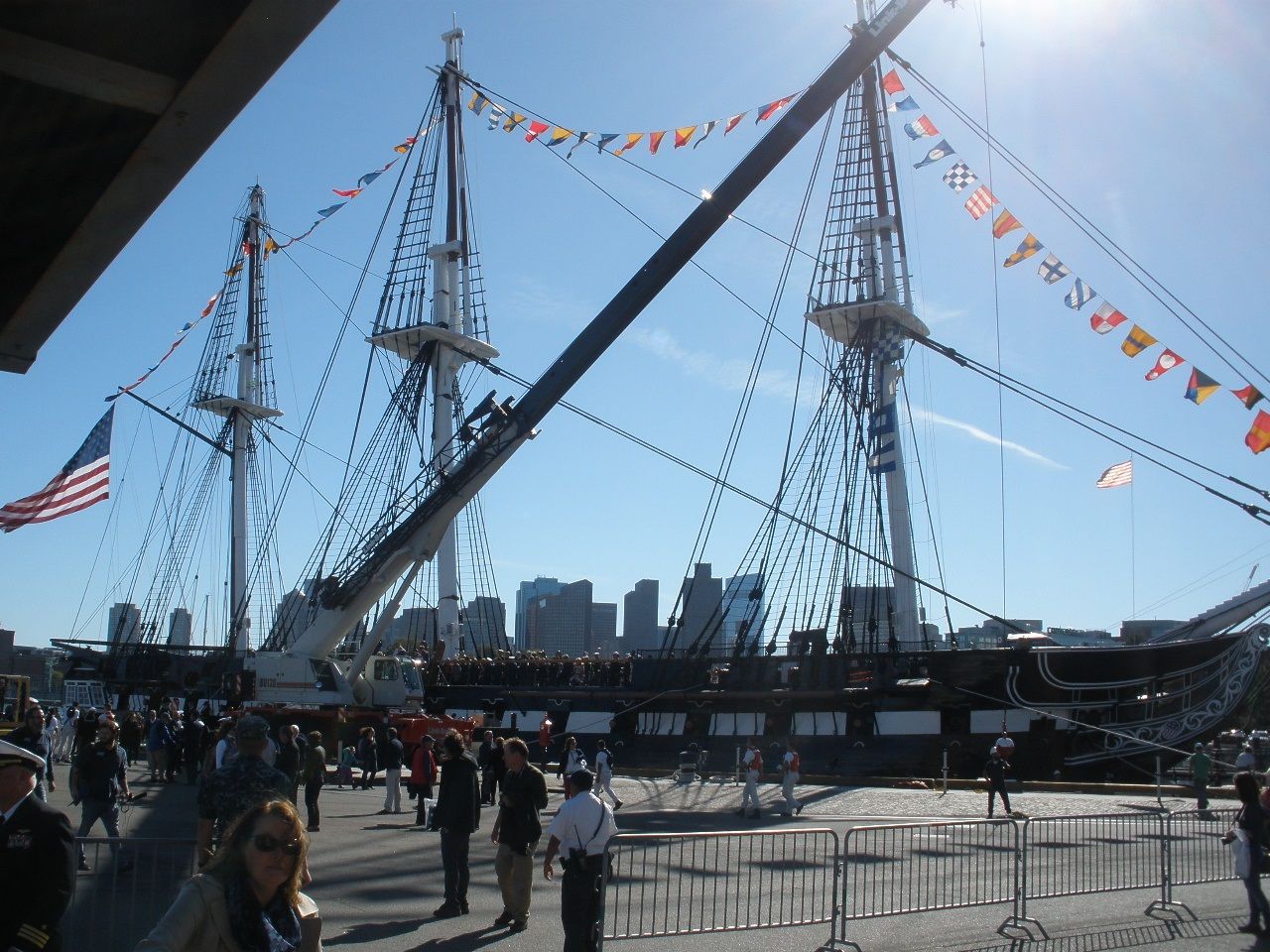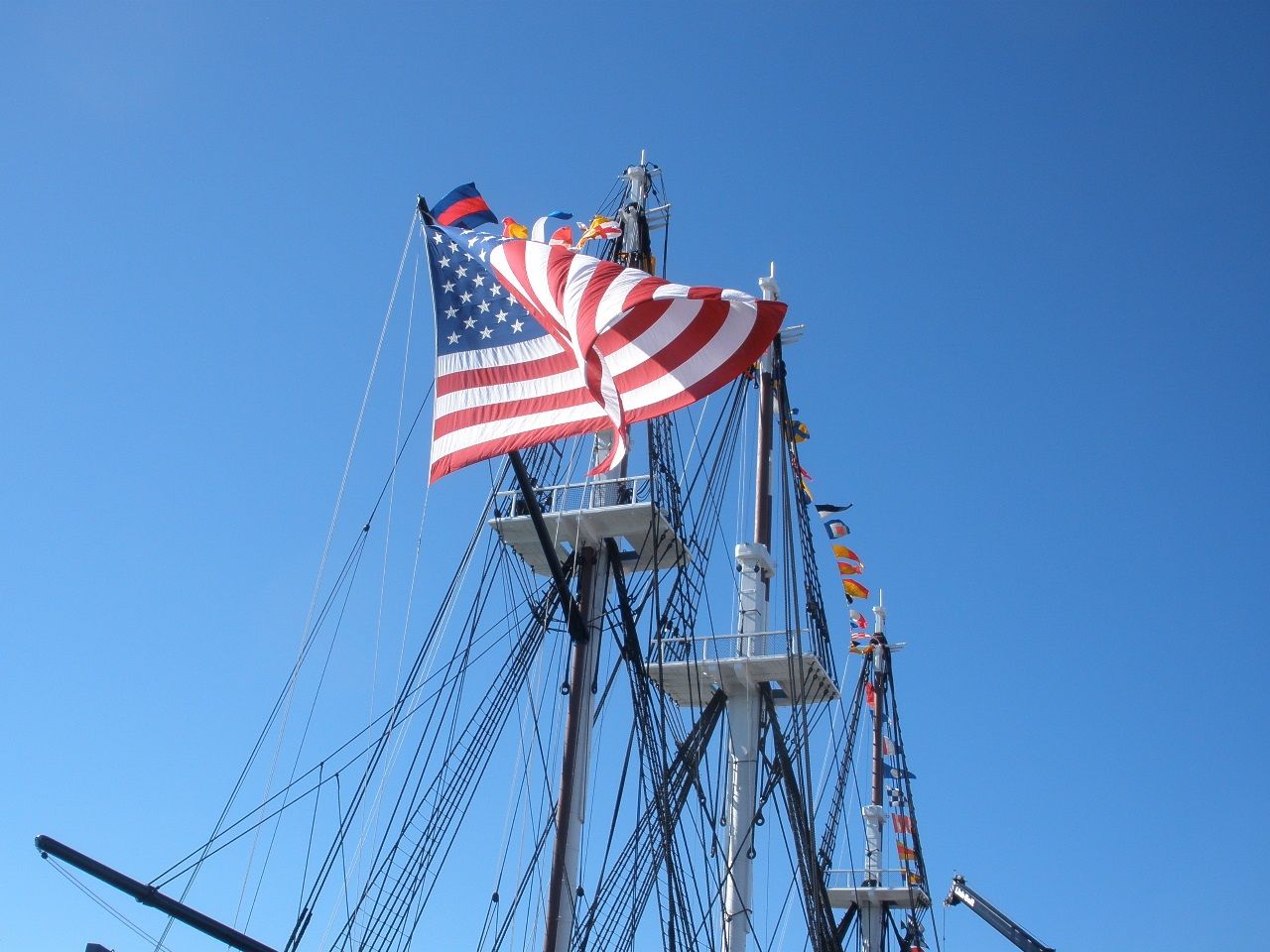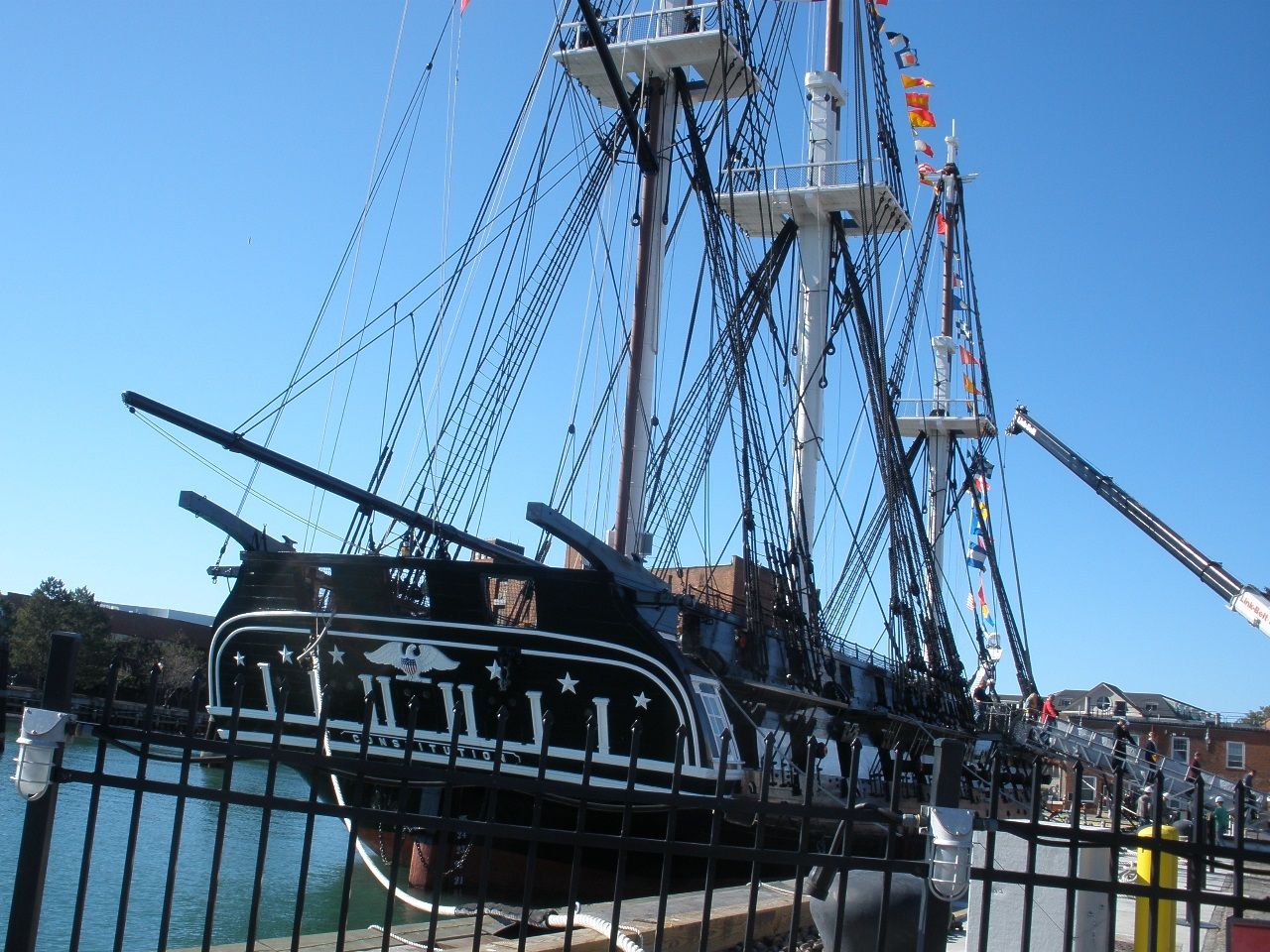 We toured the battleship USS Cassin Young, a WWII destroyer, instead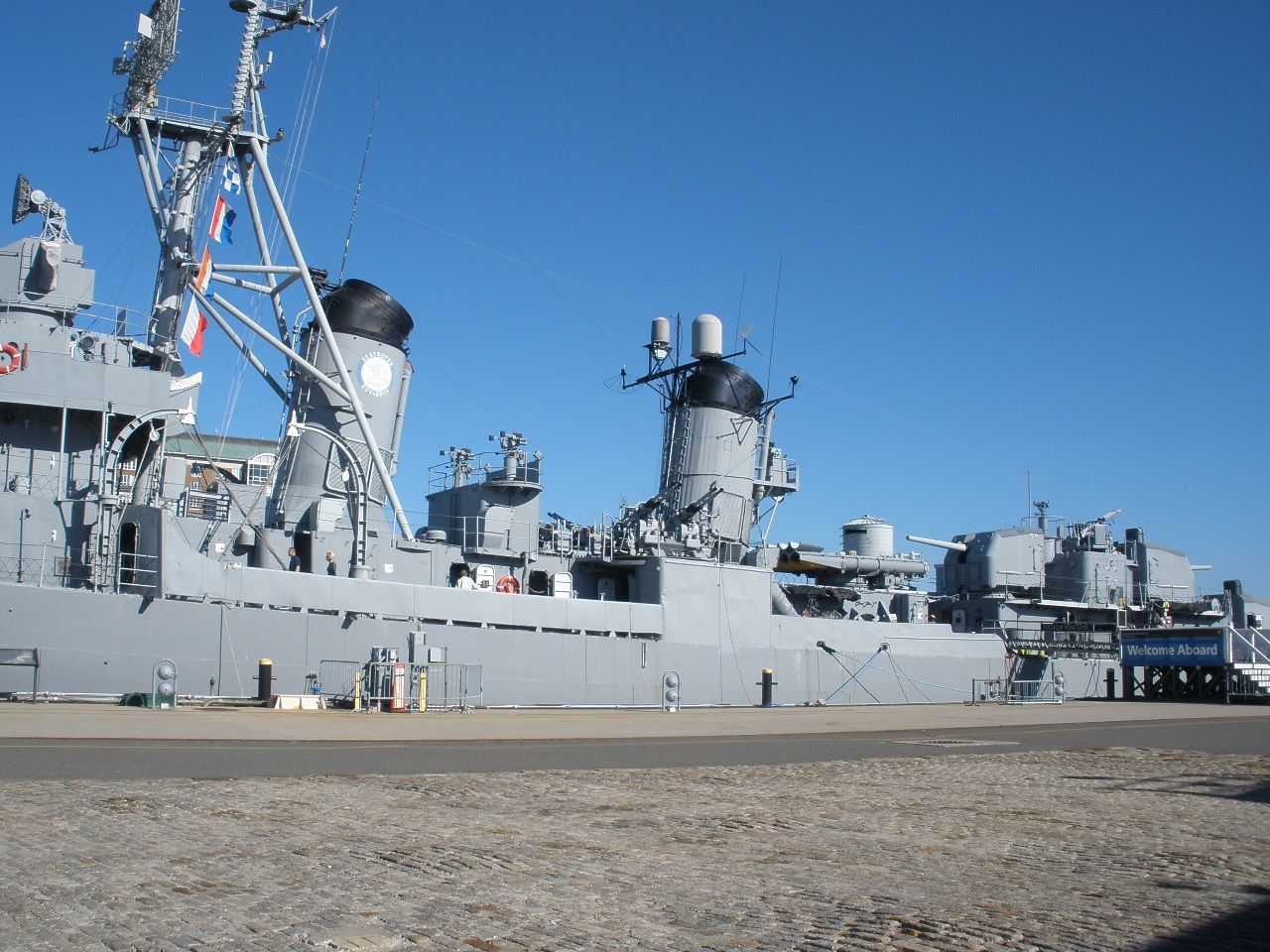 The USS Cassin Young was stronger and more versatile than previous warships. It operated in the Pacific Theater in 1944 and 1945 and survived two Kamikaze attacks, which resulted in the loss of 22 lives.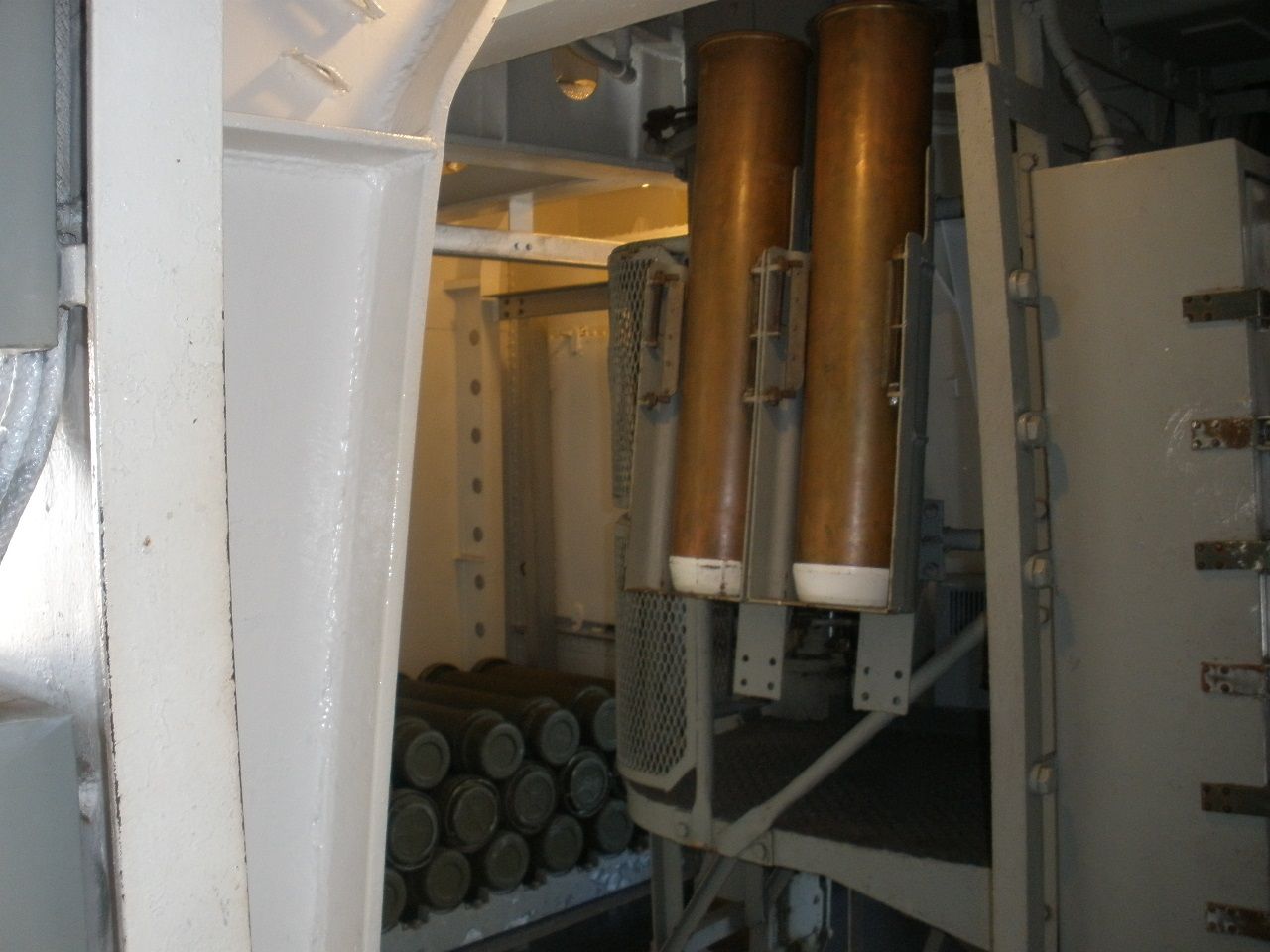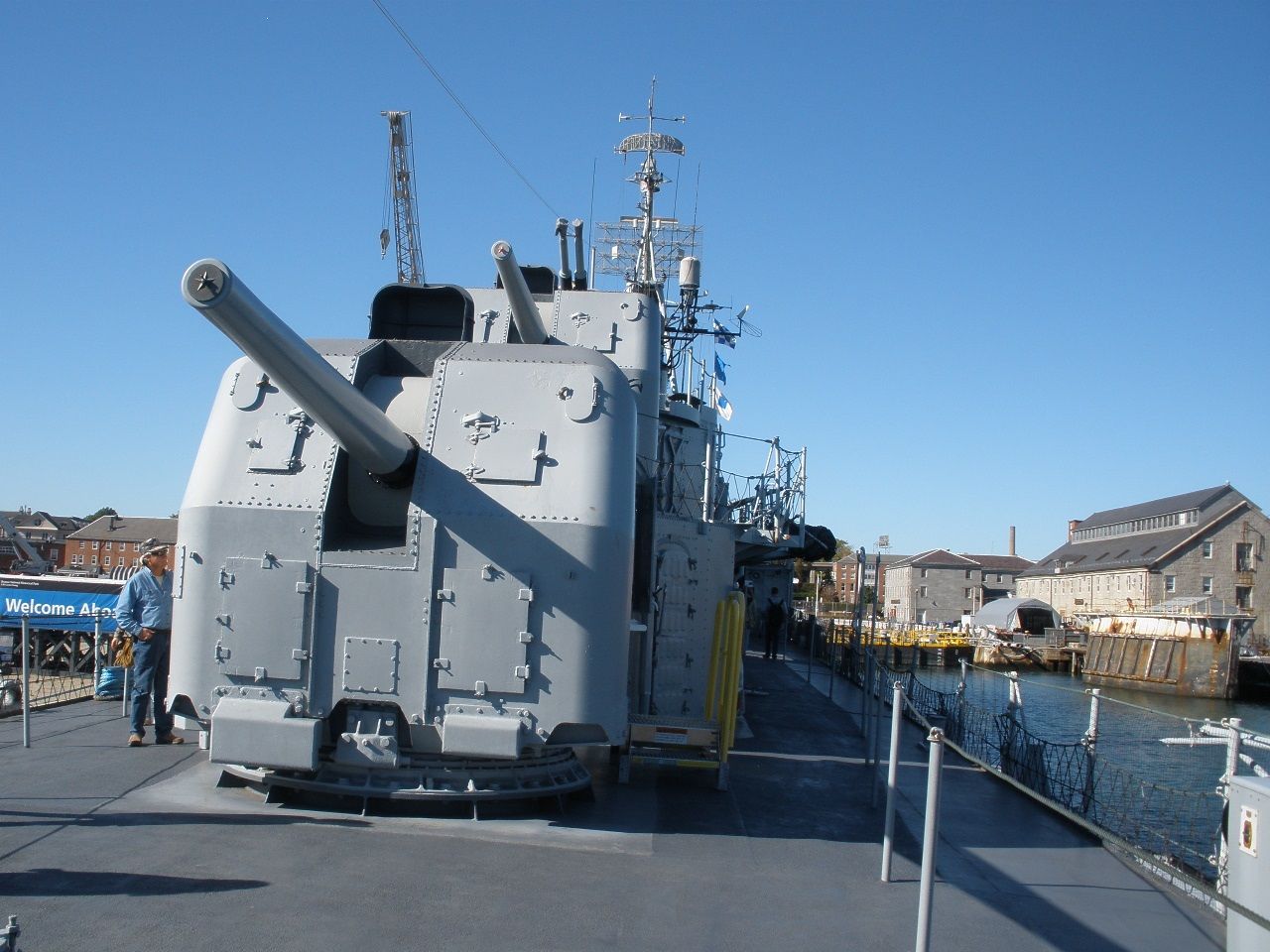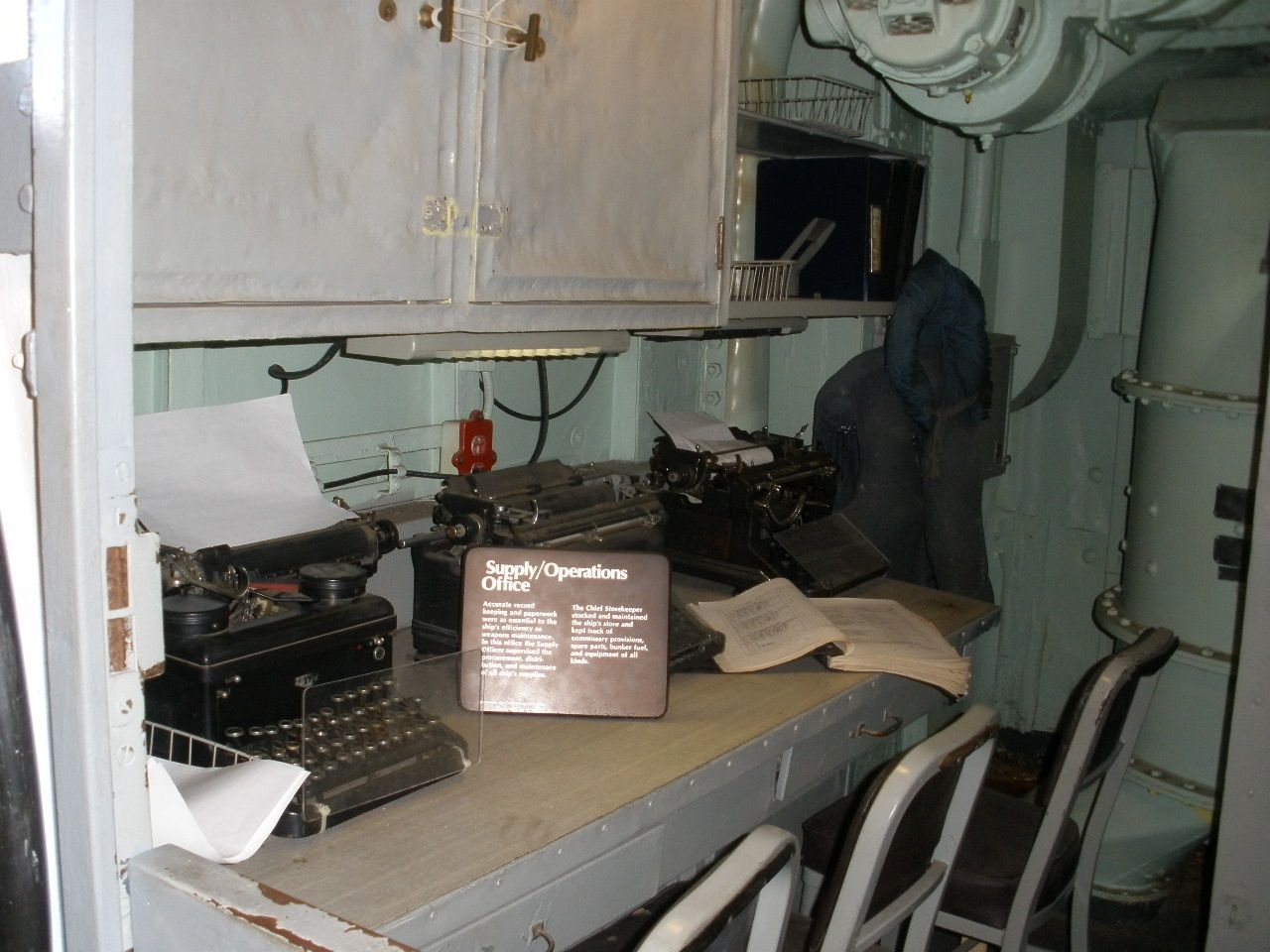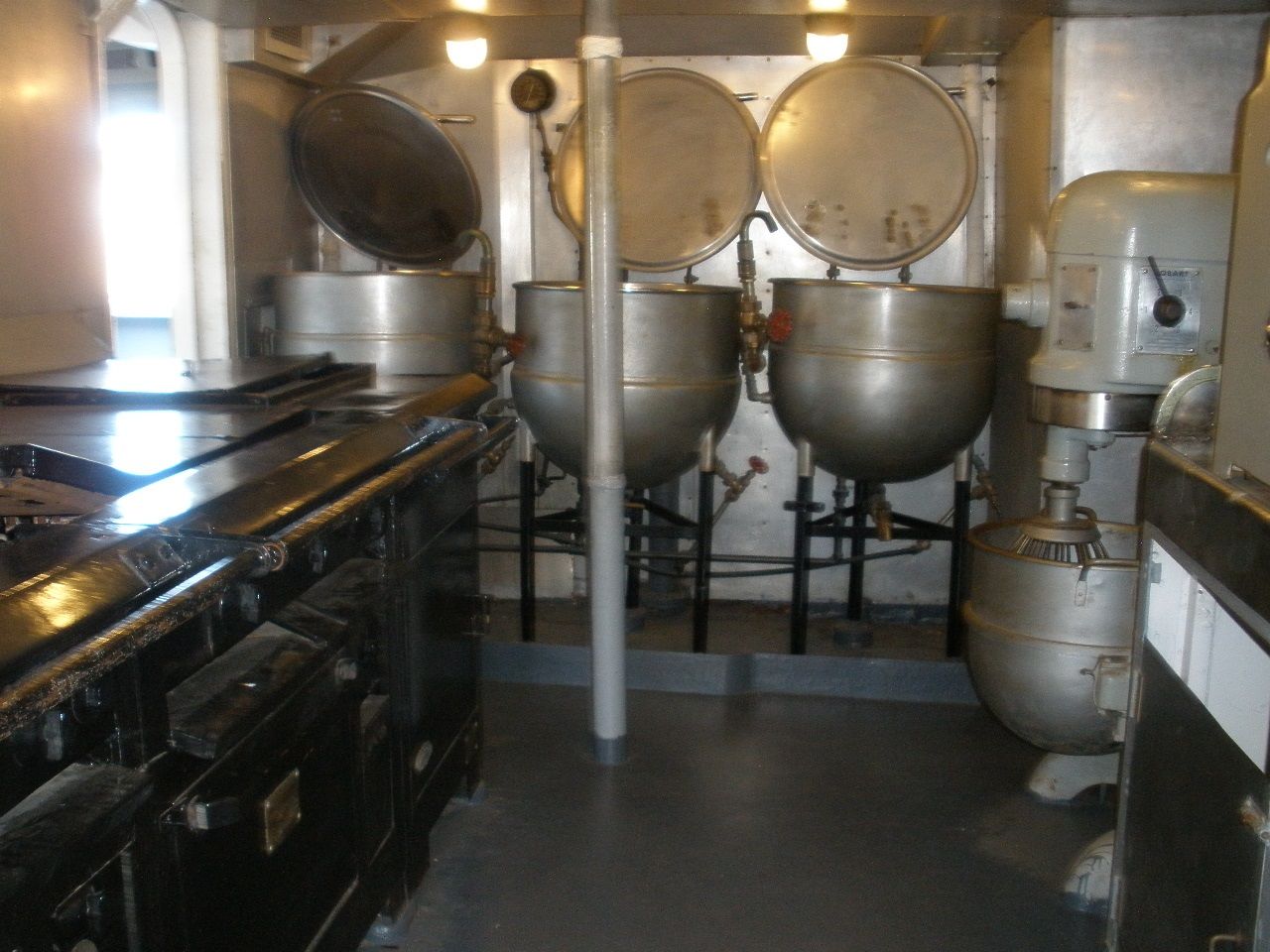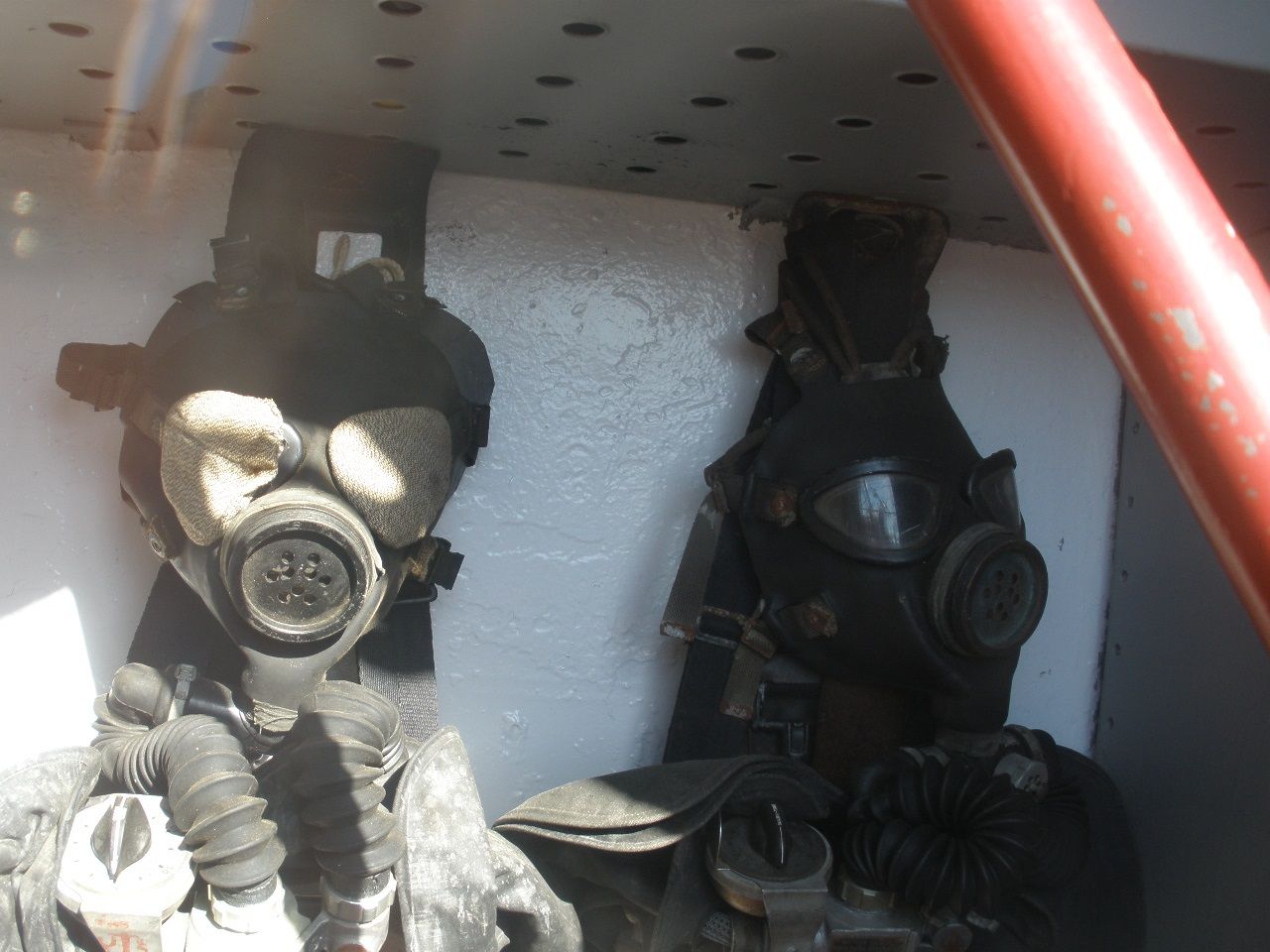 We stayed at the Embassy Suites (which offered free appetizers before we headed out for dinner. In case you were wondering, I had a steamed lobster) and had a HUGE breakfast buffet the following morning. I've never seen such a generous spread! Fresh cut melons, strawberries, and other fruits, a wide assortment of muffins (including one that was Key Lime), bagels, toasts, etc., bacon, sausage, and an omelet station where an artistic chef managed up to 8 different made-to-order omelets, each one cooked to perfection. Bacon was cooked perfectly, and the sausage looked good, too. All the food was good quality, nothing wilted or over-cooked.
So, there's just one more day to record, then a few more pictures and some closing thoughts.
---