Nov. 6, 2021, 1:38 a.m.
|
Public
6. How have the past 2 dark years of the pandemic era changed you?
-From The Abbie
Blimey, the last (20 months in the U.K.) two years. I don't know where to start!!
Well, I suspect that my family had 'it' before it was commonly known here. Christmas 2019 was a total wipeout for us and my energy has been lower since. The reason we could have had it is that my husband's job means he's in contact with an ever changing variety of people from all around the world every day.
The month that we went into lockdown was the month that my relatively new childcare business was starting to make enough for me to buy a pair of boots because I fancied them and even started looking at new Bosch fridges to replace the amazing one we had that died. As it is, I have a shitty not-Bosch one that I got second hand for £25. And a pair of boots that I've hardly worn because I haven't been anywhere 🤣
Lockdown had my husband and I with our two teen kids in our small house, but the weather was good and we spent a lot of time in the conservatory and the garden. As a runner, I experimented with different ways of exercising (although we were allowed to go out to exercise, my youngest had a letter telling her to shield (or stay at home because of underlying condition) so I decided to stay at home to support her). I started with a borrowed death trap on which you put a bike. It acts as a bike treadmill. This is what it looks like: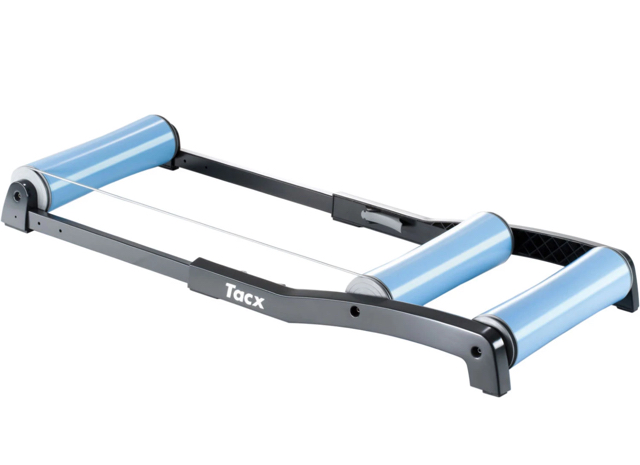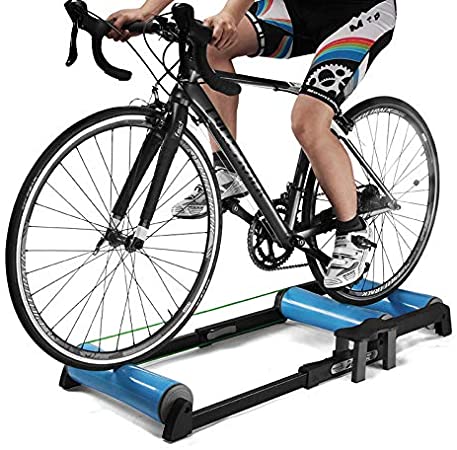 And quite frankly, I was terrified of ending up in a covid riddled hospital with a broken bone 🤣🤣 so I looked on eBay and was able to buy a second hand treadmill for £65 and set it up the the living room. Using the treadmill and YouTube virtual running videos (such as the one below), I ran all around the world!!
I really felt that we, as a family, grew closer together. Once youngest was allowed out again we went on walks and discovered amazing trails only a few minutes walk from home! They have been lovingly named by us: The Back Dribbles.
Our income dropped massively but we weren't spending a massive amount either.
I realised that the childcare business wasn't working for the family so when we were allowed to open up again I chose not to. Instead, I used a manicure qualification I had and opened a nail art business.
That still hasn't grown as much as I would like so it bubbles along quietly while I do the other job I described in a previous NoJoMo entry.!
I can't talk about how this has affected my family because that isn't my story to tell. I just want to say that the lockdowns have been particularly tough for teens who should be going out and meeting up with friends, doing their things without their parents around. Finding put who they are.
Another way it changed me was that I became even more politically opinionated than I was during the whole Brexit crapola.
There were other things linked to the pandemic that have changed me but again, I was a side player in those stories.
In the gaps between lockdowns, I ran a local ancient trail which is 87 miles long. But I had to drive to starting points and do there-and-back routes so I ended up running it both ways over several trips. Loads of fun.
The other thing I had time for was the start of the toenail fungal treatment which I've been doing for 8 months now!!!
---