Aug. 30, 2021, 9:06 a.m.
|
Public
A couple of years ago I was visiting my dad and went into the upstairs of the stable. The houses on my dad's road were built in the 1930s in the grounds of an old Manor House (which is still there but is a residential home now (although it was a typing school when I was a kid)). The stables of the Manor House weren't knocked down and so ended up in the garden of one of the 'new' houses. That happened to be the house my parents bought in 1971 and it was awesome having all that playing space as kids. We used to put on plays up there (they were always who-dunnits and no one wanted to play the dead person 🤣🤣 so many arguments!!).
Anyway, the stable is mainly used for storage now: suitcases, cardboard boxes and all the crap us 'kids' never took away. So, a couple of years ago I got all my vinyl out of the stable after it had been there for 20 years and brought it home with thoughts of buying a record player so I could listen to them again.
And I put them on a shelf where they became a part of the landscape.
Well, a few days ago T asked to look through them which led me to yearn to listen again.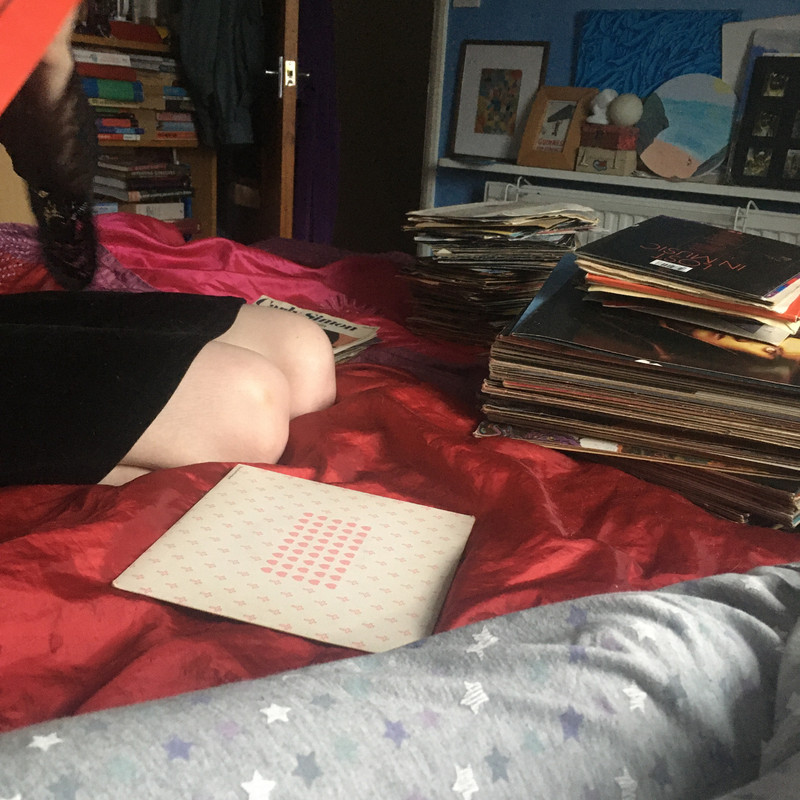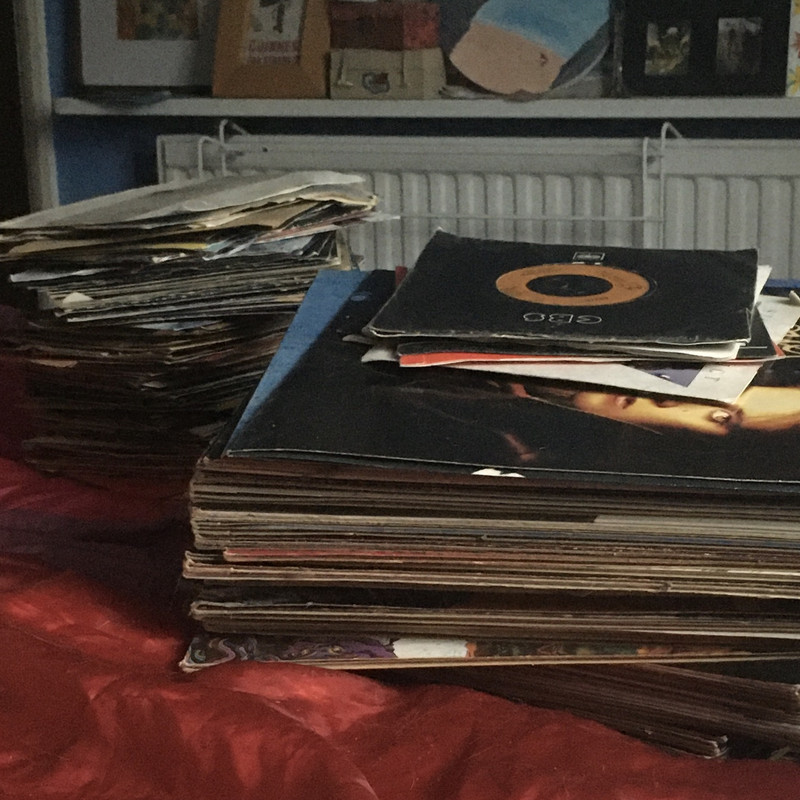 Wistfulness overtook me and I set R on with the task of researching a good record player, although not an outstanding one as I probably wouldn't use it a huge amount.
This is the one he recommended: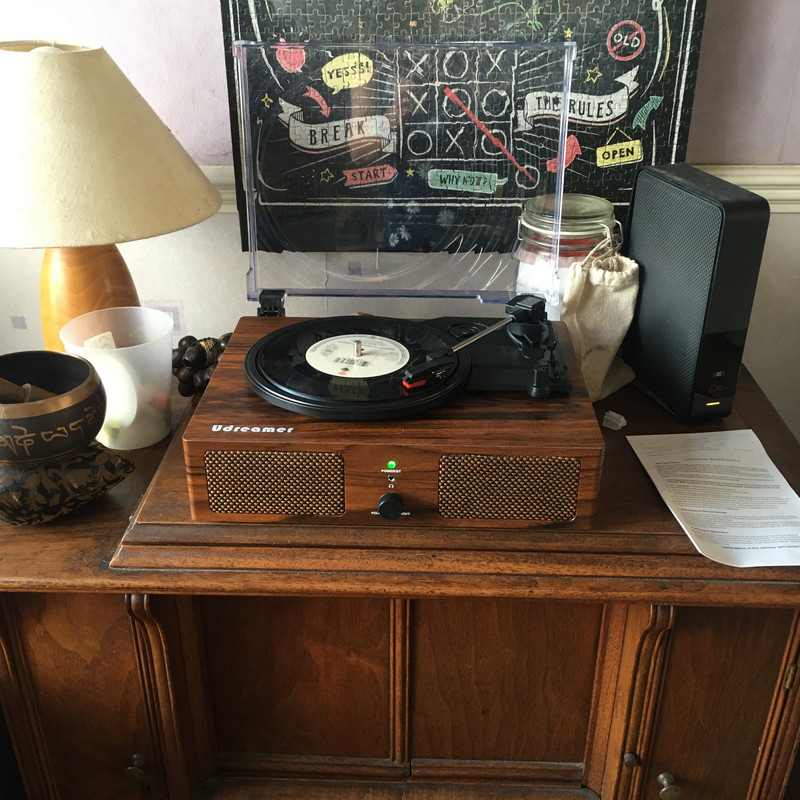 And my favourite teen-angst record was the first to have a spin.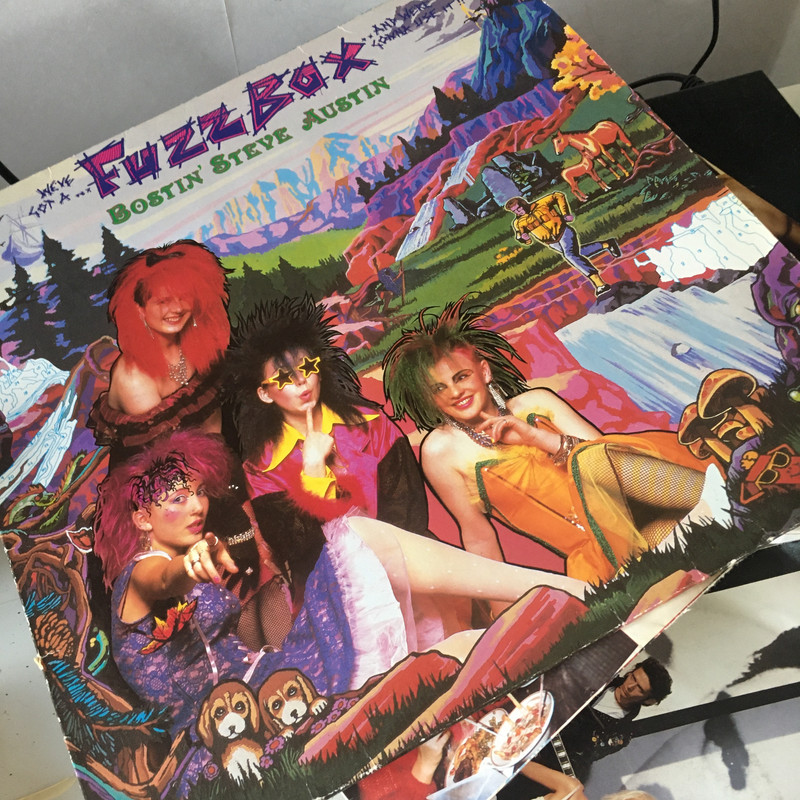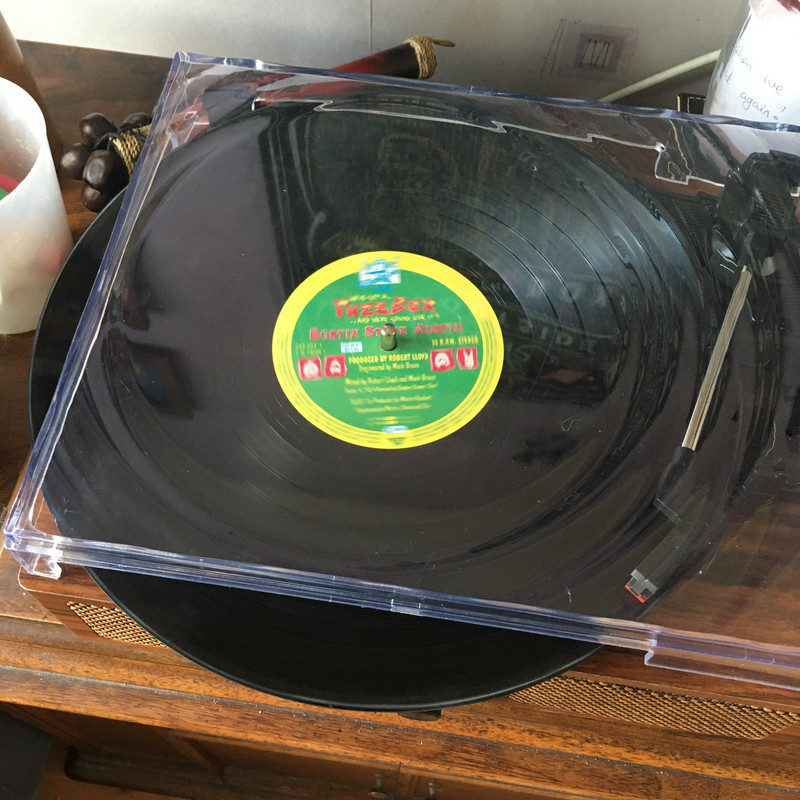 I have been banned from buying new vinyl though, it's so expensive!
---