Revised: 08/26/2021 11:09 a.m.
---
Aug. 26, 2021, 8:02 a.m.
|
Public
I'm quite excited, and wondering what the hell I was thinking at the same time…
About half an hour away is a gorgeous Roman town with an outdoor pool. The pool is run as a charity and so have to do quite a bit of fundraising each year. One of the things they do is a 24 hour swim; the pool has to be occupied by at least one person at all times throughout the 24 hours. You pay £5 and you swim for half an hour. There are two lanes and you can go as a single swimmer or part of a group of up to five.
Well, i hate the organisation that goes with groups, getting everyone to agree on a time so I'm going as a single swimmer. It's over a year since I last swam so half an hour will be knackering but I really did it so that I could swim in the middle of the night. Yes, I've chosen the 3:30am slot!!
I am going to regret it SOOOO much when my alarm goes off but the swimming will be magnificent!!
Edit to add photo of the pool. Imagine it with dark skies and stars!!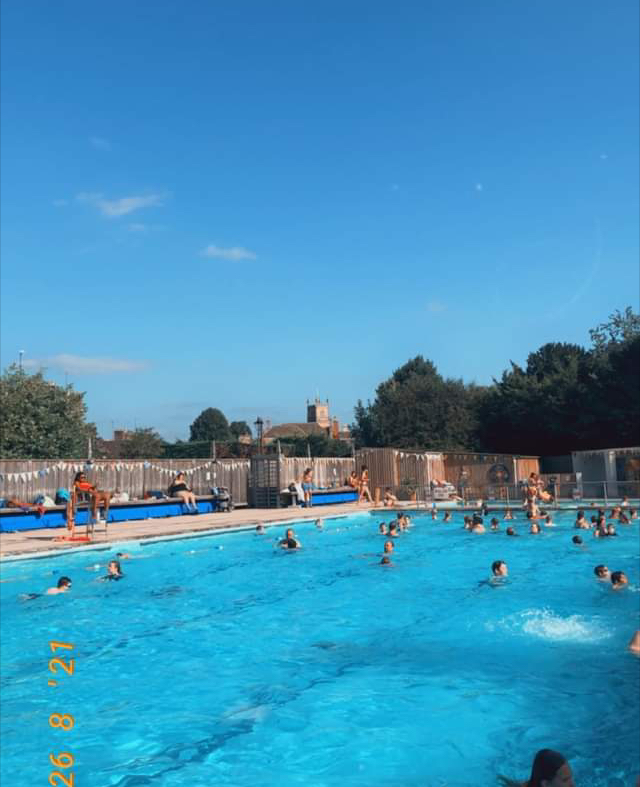 ---
Last updated August 26, 2021
---