Aug. 24, 2021, 5:23 a.m.
|
Public
The history:
About two years before T was born, a wisdom tooth that i had had issues with for the previous 15 years was removed by a rather bog standard NHS dentist in town. It was a fairly quick procedure and once it was done I pretty much forgot about it (other than the incessant tongue wiggling in the gap).
When T was a few months old I felt some left over root digging into my gum. I returned to the dentist with T in her buggy who giggled a lot when I talked with my wobbly lips post injection 🤣
She sat in her buggy while I lay on the dentist chair and they cut open my gum to remove the "rest" of the root. She was fine about it because I jollied her along throughout (where possible).
the present:
The reason that "rest " was in inverted commas shall now become apparent. A few weeks ago (let's not forget that T is now 15), i felt a little sharp bit poking out of my gum. The same place that my wisdom tooth had been.
Another bit of effing root!
So I spent a few weeks wobbling it back and forth with my tongue, enjoying the mild discomfort it caused and wondering if it would pop out. I was a little wary considering I didn't know what shape it was and I didn't want to cause any damage by ripping it out.
And yet; I couldn't quite resist getting my tweezers out, just to see if I could get hold of it with them. And it turns out that I could!
I wiggled and jiggled but was still a little reticent to yank the thing. But it felt so good to gently tug it.
So I wiggled and jiggled, pulled a little and then kept pulling. I felt it slide, felt it come loose and then felt this calming relief in my gum even though I hadn't realised how uncomfortable it had become.
And here it is. I would like to add, this was taken with a macro lens, the bit of root was no more than a millimetre long!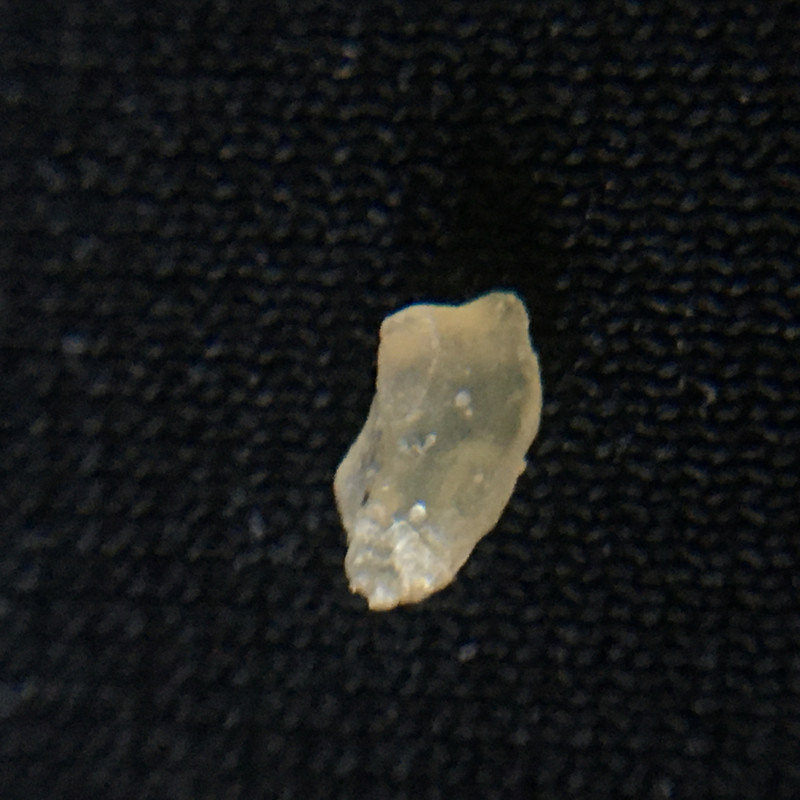 It was so satisfying that I almost want there to be another one so I can experience it again!!
---