Aug. 16, 2021, 11:10 a.m.
|
Public
I'm smiling to myself in spite of the utter cheek…
I've had this for sale for a few weeks: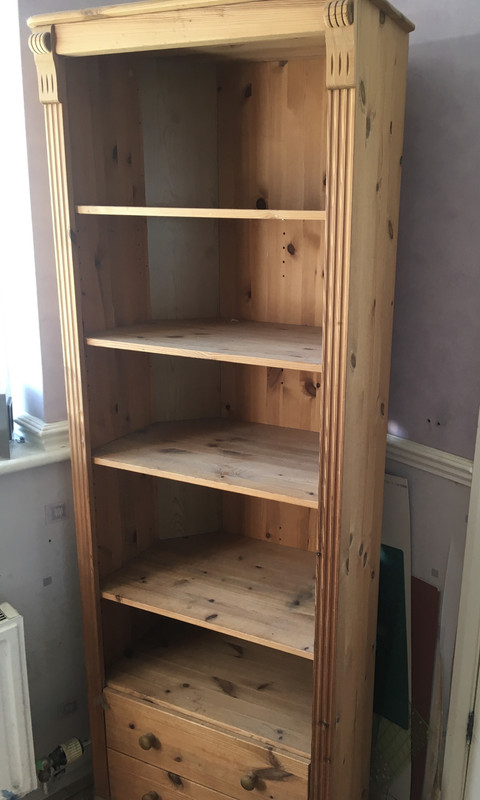 A pretty damn solid piece of furniture. And the price I have asked? £15. A bargain if you ask me.
I've had a few people interested who have all said it's too big.
Whatever. 🤷‍♀️
And I just had this convo with someone… 🤣🤣🤣 are you taking the piss love?!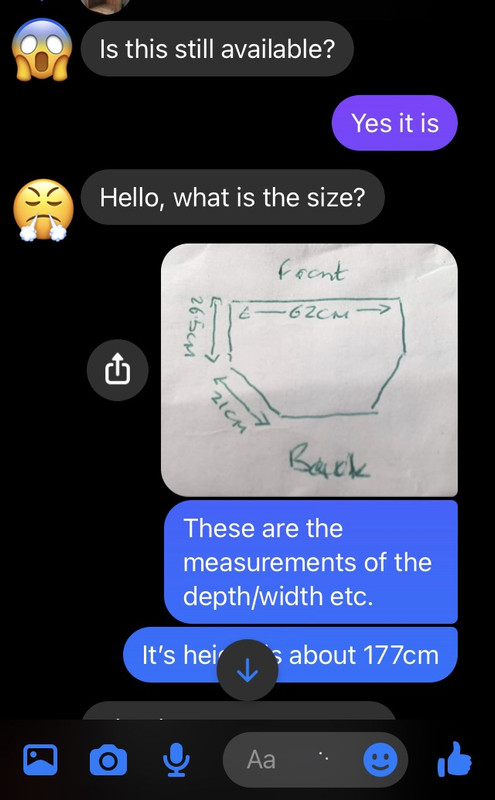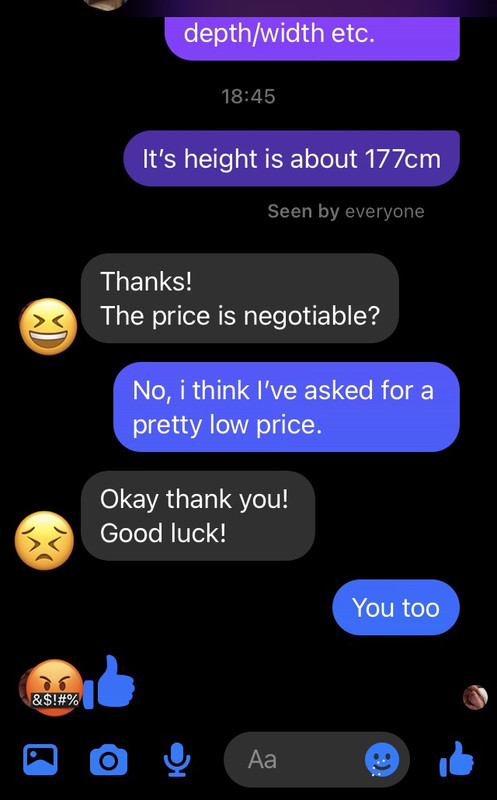 You can't say she didn't try 🤣
---