Book Description
You're looking at this piece because you want to get your head around Customer Relationship Management Software Systems.
Your customers are important to your business. In fact, no matter what your industry, no matter what your focus, no matter what kind of products or services you offer, your customers are the single most valuable asset of your organization.; Customers give your company a sense of purpose and direction. They provide invaluable feedback, and serve as a springboard for new concepts and ideas. Developing a relationship with your customers is one of most effective strategies a business can adopt. Unfortunately, it's also one that is very often put on the backburner — to the detriment of both growth and retention. A great customer relations strategy delivers tremendous ROI, helping boost customer acquisition, loyalty, and satisfaction. Companies need to consider what standards and metrics should be used by them to measure their customer relationship management effectiveness and what are their CRM priorities, given their specific circumstances. Organizations can benefit from first learning about existing standards and metrics used by other organizations before reinventing what others have already done. A sales CRM provides automated sales forecasting tools, incorporating metrics on deal value and the probability of deal close, so you can get accurate estimates on sales and allocate resources accordingly. CRM strategy development involves considering the present and potential future position that the enterprise has within its industry and determining how it needs to address its customer base. Depending on the industry and competitive issues each organization needs to consider the CRM strategy that is appropriate to it now and in the future. The market for on-demand CRM has soared, particularly among small and mid-sized companies, largely because of fears about the expense and complexity of large-scale on-premises CRM implementations. And indeed, on-demand CRM is often a good choice for companies that want to implement standard CRM processes, are able to use out-of-the-box data structures with little or no internal IT support, and don't require complex or real-time integration with back office systems.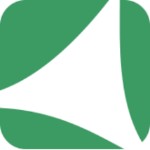 Customer service operations and, in particular, call centres, often focus mainly on 'reactive' relationships with customers. Experience has shown, however, that carefully designed 'proactive' customer care initiatives can be much more effecñve and rewarding. Gone are the days when there was one blanket system for all sectors. In more recent years we have seen an increased demand from clients to have a tailored CRM solution suited to the specific industries needs, and even tailored to suit the individual roles within their business. When understanding how to choose a CRM solution, this is a critical factor. The benefits of CRM for higher education has proved to be the ultimate solution to gain visibility and improve communications throughout university structures. CRM can be accessed on a smartphone or tablet, which is used by almost 48% of the total users. Using a CRM system for higher education admissions processes helps enhance recruiting results and ultimately brings more visibility to the institution. CRM technology is only one part of an effective customer relationship management system. It's essential to surround your CRM database with the right people and processes to get the most from it. We've already touched on increasing user capability — now it's time to consider how to embed your chosen platform into organizational processes. Managing customer relationships is a complex and ongoing process and a system with Project Management Software Reviews
will reflect positively on itself.
Moving From Whiteboard To CRM
Another common mistake businesses make is buying a CRM without first examining their needs and what they want to achieve by using a CRM. You need to establish your expectations, as it will help you when comparing CRM software. For example, for many companies, sales activities and customer interactions are primarily digital. Customers expect to connect with businesses over social media. Choosing a CRM that limits social media integrations can mean fewer interactions with your customers. CRM is a long-term strategy, so there is definitely time to develop it, depending on market circumstances and competitor achievements. In order to prevent the 'premature death' of relationship marketing, an approach must be chosen that balances idealistic progress with realistic timescales and investment levels, setting attainable goals and measuring the impact on corporate performance. A CRM platform allows handling various processes, including contact management, agent productivity, sales management, and more. Effective CRM systems are used to deal with customer relationship management that spans the customers' entire buying journey from marketing, sales, digital commerce, and customer service interactions. Engaging in good client relationship management practices builds positive relationships, which can increase client retention and new business. Conversely, managing client relationships poorly can have an immensely harmful effect, as word of mouth spreads about your organization's inattentiveness. Every CRM software is designed to fit different types and sizes of organizations. While some are designed to suit large organizations, others include smaller companies. You need to pick a tool that provides the scale of your organization. In choosing CRM solutions, checking out a site which offers Marketing Automation Software Reviews
is now a pre-requisite.
In order to achieve a customer-centric view across the entire organization, multiple subject data must be held (i.e. financial and transactional data on the customer). This implies that an enterprise data warehouse will ultimately need to be constructed that brings all relative customer information into one consistent store. There are many modern CRMs affordable for small and mid-size businesses, and even freelancers. Cloud-based, SaaS platforms and increasing competition have driven down costs, while the 'Uberization' trend has cut down CRM learning curve, minimizing implementation time and in many cases eliminating the need for in-house developers and IT. All your interactions with prospects and customers—email, phone calls, chatbots, and more—can be tracked and managed with CRM. This allows you to receive notifications on whether or not you've responded to a lead or customer's inquiry in addition to fulfilling your follow-ups in a timely manner, without having to resort to post-its and scattershot manually-input reminders across other digital tools. When we want to purchase a service or a product from a brand, we engage with those that understand our needs better. You want to be offered solutions relevant to you, and you want the process to be easy and transparent. Now, this is where the importance of CRM in retailing and B2B increases. CRM systems help to improve customer relationships and connections by offering a 360-degree view of the customer with easy access to data like contact info, customer service requests, marketing campaigns, and sales history and opportunities, thereby streamlining businesses processes. Relationship marketing can be assisted by purchasing the right system which means making sure the right CRM Software Reviews are in place.
Have A More Informed, Tailored Conversation With Customers
CRM can automatically calculate commission and incentive payments for each sales team member, massively reducing the risk of error. Anyone who has worked in sales might have experienced disappointment when they find that your commission is wrong, or worse still, missing entirely. CRM reduces this risk, keeping your sales team happy and incentivised. The primary goal of CRM software is to make interactions more effective and productive. Sending marketing materials to the sales team based on a customer's selection of a product or service is one of the automated operations inside a CRM module. Programs also evaluate a customer's demands in order to cut down on the time it takes to complete a request. Management is looking to sell more, and a target audience is looking to buy a solution to a problem. If you look closely at the characteristics of the interaction, the CRM system is set up to tell the business how to create value – follow the target's path, that is, create a digital mapping. Customer relationship management (CRM) is a technology for managing a company's relationships and interactions with all of its customers and potential customers. The goal is simple: Improve business relationships. A CRM system helps companies stay connected to customers, streamline processes, and improve profitability. A CRM system can help any potential sales from falling through the cracks. You can set up reminders for follow-ups or the automated email feature to send out a discount code for a client's birthday. The best part? No one has to be in the office to hit send and boost your profits. The confusion surrounding Best CRM For Small Business may be explained by the lack of a widely accepted and clear definition of how the results are achieved.
A CRM can track lead conversion trends and customer purchasing patterns, providing insights into what's working and what needs improvement. When you understand where leads are dropping off, you can make adjustments to improve conversion. When you've identified common purchase combinations, you can create packages or bundles to increase sales. For all of the advancements in CRM technology, without the proper management, a CRM system can become little more than a glorified database in which customer information is stored. Data sets need to be connected, distributed and organized so that users can easily access the information they need. Implementing a CRM doesn't mean changing the way you sell. A CRM platform should easily mold to your current practices while adding time-saving automation tools and customization to help you sell more efficiently. A CRM is a great tool for manufacturers to help them build stronger customer relationships, as well as create accurate sales forecasts that let you better plan and manage your shop. With manufacturing — and custom manufacturing especially — becoming more and more customer-centric, it's important for manufacturers to have an efficient and effective way to manage their customer relationships. Increasing customer satisfaction is one of the most important ways to develop long-term loyalty and repeat business. A CRM can help you identify customer needs, track feedback, and manage your customer service improvements. The reporting features also allow you to track customer metrics from several different sources, such as help desk metrics, customer satisfaction scores, and more. In an ideal world, a CRM system would be reviewed extensively by users and the results placed on a HR Software Reviews site for all too see.
Sales Pipeline Management With A CRM
Most CRM software includes some reporting functionality, and many of the higher end products sport live, dynamic dashboards. Make sure any exporting or importing needs you have (for instance, transferring information to and from Excel or QuickBooks) are compatible with a system you choose. All of the information in a CRM database may be utilised to customise interactions and develop stronger customer connections. Customers can be addressed by their first name in emails, or nurturing programmes can be created depending on industry. CRM implementation sometimes fails because the people using them have not fully adopted the platform. They may be used to older apps, or be too busy to learn the new one. Bad data is another reason implementing a CRM fails, so clean it up before implementation. The main objective of an operational CRM is to simplify and give structure to all major business processes. The three main pillars of operational CRM solutions are marketing, sales, and service automation. If your company is looking to reduce repetitive tasks and automate key customer-related activities, operational CRM software would be the ideal tool. CRM enables an organization in providing better service and satisfaction to their customers. Business is successful if it is able to satisfy its customers properly. For using customer relationship management techniques, businesses use several CRM software. This software collects all required data from different customers. The information collected is integrated & stored in a single CRM database. These databases are then used by the businesses for taking information. Also, don't forget, Companies can use Sales Metrics to listen to and learn from customers.
To get the most out of a CRM platform, we need to build it in our business strategy. This will increase the company's efficiency, productivity, and profitability. A well-implemented CRM helps with team management, data security control, and ensures compliance with data privacy and governance regulations. There are numerous benefits to using a CRM system for your business. CRM can help find new customers, maintain current clients, and bring back former customers. It allows companies to be more organized and efficient through automation of different areas of the business and streamlines a number of processes. These advantages can help your business run more smoothly, save money, and allow more time to focus on your customers. CRM software is complex, expensive and still in its early stages of development. This creates problems at all stages of developing an integrated CRM solution, from identifying CRM needs, through vendor selection, to training users to get the most out of the new systems. The most sophisticated CRM systems allow you to obtain a complete and dynamic overview of the customer situation, useful not only to optimize business processes but also in a properly creative sense, to devise new products and services. Above all, this analytical and all-encompassing view is indispensable if we take a fully customer-centric view, the only one capable of guaranteeing medium- and long-term results in customer acquisition and retention. An organization can occasionally adjust the level of service offered to reflect the importance or status of the customer. Improved responsiveness and understanding among the business employees results in better customer service. This decreases customer agitation and builds on their loyalty to the business. Moreover, the company would benefit more by getting feedback over their products from esteemed customers. To increase customer satisfaction and reduce customer attrition, choose a system where the Payroll Software Reviews are incredibly high.
From Mass Marketing To One-to-one Marketing
A CRM system is a medium for collecting all your customers' information in one place. You collect and store data like emails, phone numbers, and social media profiles to help you have a basis for contacting your prospects. Customer Relationship Management helps in creating more and more loyal customers for the long term. These loyal customers do repeat purchases and increase the revenue of the business. Large revenues collected helps businesses in increasing their size. While you are keeping in touch with your clients, your CRM can also help personalize the communications you send to them. The data gathered by your system will allow you to use customers' first names in emails and other contacts. Most CRM companies offer free trials of their software so potential customers can try it before purchasing. The best free trials provide access to all features, allowing for a full assessment and giving enough free trial days for you to get a thorough sense of the product. While the cloud provides many clear advantages in terms of CRM deployment, some organisations prefer an on-premises approach. As the name suggests, on-premises CRM maintains all related programs and data on site in company computers and servers. The business deploys and maintains the CRM. Effective Debt Collection Software must be capable of measuring and communicating the return on investment (ROI).
The lack of clarity about CRM is evident in companies today. The term CRM, or customer relationship management, is often used interchangeably with the terms 'relationship marketing', 'customer relationship marketing', 'enterprise relationship marketing', 'technology-enabled relationship marketing', 'customer managed relationships' or 'customer management'. It is also often used to refer to a specific IT solution such as a data warehouse or a specific application such as campaign management or sales force automation. Too often businesses find the obligations of software and economic influencers frustrating if not downright daunting. The truth of the matter, it's no longer sufficient to collect data or client information. CRM systems allow businesses to simplify the process using automated features for obtaining up-to-date information for boosting sales. A successful CRM program provides the platform that helps your organization continually improve and refine the way it acquires and services customers. The increasing competitiveness of the business world rewards organizations that understand their customers and that can react quickly to seize opportunities and address challenges. Get more info about Customer Relationship Management Software Systems on this Encyclopedia Britannica article.
Related Articles:
Background Insight About Customer Relationship Management Systems
Further Information About CRM Software Systems
More Insight With Regard To CRM Solutions
Extra Insight On CRM Software Platforms
Further Insight On CRM Software Systems
More Background Findings On Customer Relationship Management Software Systems
Extra Information On Customer Relationship Management Services