March 19, 2023, 8:23 a.m.
|
Public
I went to bed early last night. Concerned about various aspects of my health. Not "worried". "Concerned". I had a good long rest even with the dreams I have come to loathe every night.
This morning I felt the healing of a long sleep. I found myself walking slow, deliberately placing my feet. Consciously. It slowed me down and made me focus on what I need to do. It slowed my normally racing mind down. Slow down the body, slow down the mind. Or the mind chatter. I FOCUSED on what I needed and wanted to do. I felt a desire to write here but slowed myself down to focus on something.
This is it. Slowed down.
I paced my living room, slowly.
When I saw my birds attempting mischief, I made sure not to feel irritation or anger. To react in a hostile way. I forced a smile and said with some self-humor, "please stop eating my house" and then went up to a bird that usually likes to try to bite me and offered my finger. This confused the poor fellow. I found a middle ground with him. I opened a kitchen cabinet for him to explore. I can hear him trying to do this or that. Put him in the cage or ? No yelling. This is a good lesson. Also, I like to imagine the bird is forcing me to get off my ass more. Thanks, Bird.
There is something called, Walking Meditation. You walk slow and deliberately and feel yourself and breath. Maybe I can make that a part of everyday life. SLOW DOWN.
It is easy for me to do that as a retired or OLD person. Be slow ;-) However I do remember as a child my father admonishing me to "slow down". Also when working, making errors I needed to force myself to slow down and do it right. Slow down and do not get hurt. I had a few concussions because I tried to go too fast. "Slow down!".
Slow down your racing mind.
Slow down your walking to slow that racing mind because the mind and body need to be in-synch.
The sun is shining now on my plants near me. The plants are in no hurry although I know they do lean slowly toward the sun. Be more like the plants, Scott. Embrace the warmth of the sun and live in a more mindful deliberate way. I would have far less scars if I could have lived that way when young. Such as that scar on my chin from trying to run through a classroom and falling and hitting my chin on a desk. "Slow down!" ;-)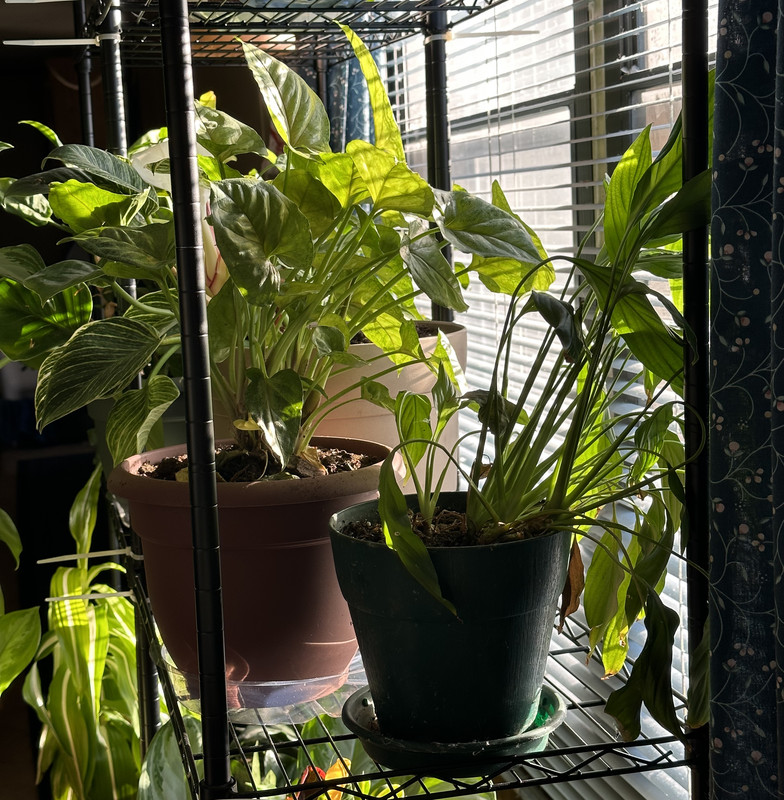 ---