Aug. 6, 2022, 7:27 a.m.
|
Public
I got up with a song playing over and over in my head. Had to track it down in my inventory. Found it and listened to it a dozen or so times. Just good to feel good in the moment. My bird max has been following me around. Sat on my shoulder enjoying my motion - does not matter if I can dance. She likes the motion. Maybe like a tree waving in the wind. I shared my breakfast with the birds. I recently got 2 pounds of peanut powder - having read the nutrition highlights of it. Thought I would try it. Mix it with stuff. What is it? Powdered peanuts. No additives. Some have additives. I was hoping the birds would like it. They do. No peanut allergies. Good source of protein. My breakfast mess this morning was oatmeal, honey, peanut powder, quinoa, chia seed, ground flax seed, and almond milk. Birds love it. They perch near watching what I mix up. Is he going to poison us? What is that? That's new! Oh good he gave us some of his banana!
They are so spoiled with a great life. I tell them they have a good life. I tell them I love them. As I write this, they drop down from the top of the iMac and eat some sunflower seeds.
This morning I think of how horrible some have it in this world. How cruel so many are. How much suffering. Dancing with a bird on my shoulder I feel like the wealthiest man alive in a moment of joy.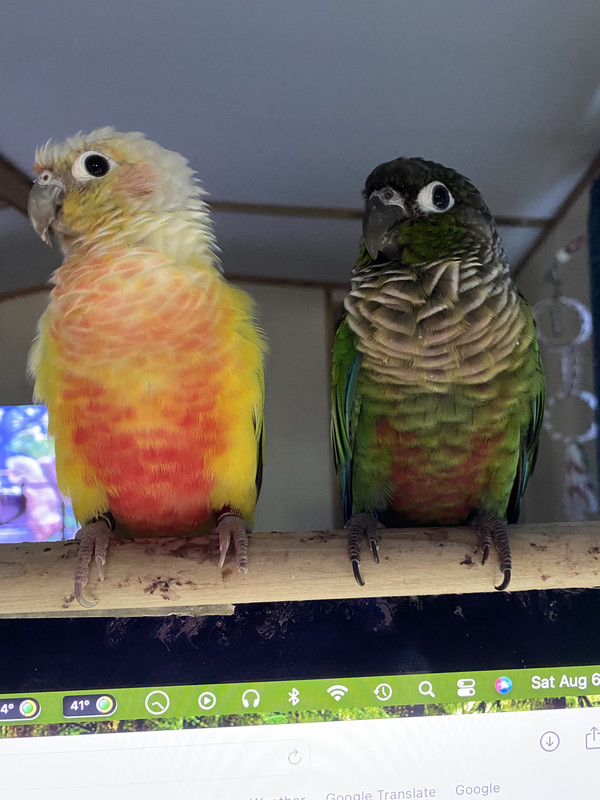 ---