Centerpiece opinion needed in Public.
July 13, 2022, 3:59 p.m.
|
Public
Not really a "centerpiece" but part of the setup.
I need opinions because I keep going back and forth. We have round tables.
Centerpieces will include a vase with flowers, candles and table number.
Flowers will be similar to this:


About the same height as well - maybe not as wide.
Yes or no to gauze/cheesecloth runners?
Runner idea: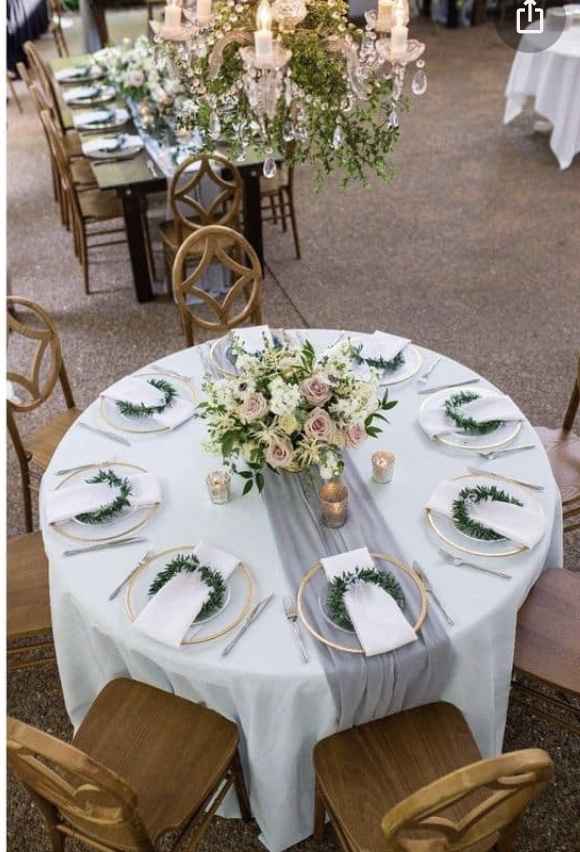 (We would need to set someone's plate at it just like this too)
I don't want my tables to look bare but I also don't want them to look crowded. I alsooooooo don't want to waste $160 on something that isn't worth it.
If I decided not to do the round tables with no runner, would the head table (3-rectangle) look weird if we did a runner along that? We are not doing much décor to the head table because it'll be taken down to open the dance floor. Or moved. Or idk. I really don't know. I kind of regret going to a such a small venue. People are going to be mushed and miserable.
OH WELL.
Yay or nay to the runners.
Thanks
<3
---